An oceanographic campaign analysed soot from tropical fires deposited in the Atlantic Ocean  
A team of six ICTA-UAB researchers sailed on the oceanographic Hespérides from Brazil to participate in a campaign that aimed to study the distribution and accumulation of pyrogenic materials in the Atlantic Ocean.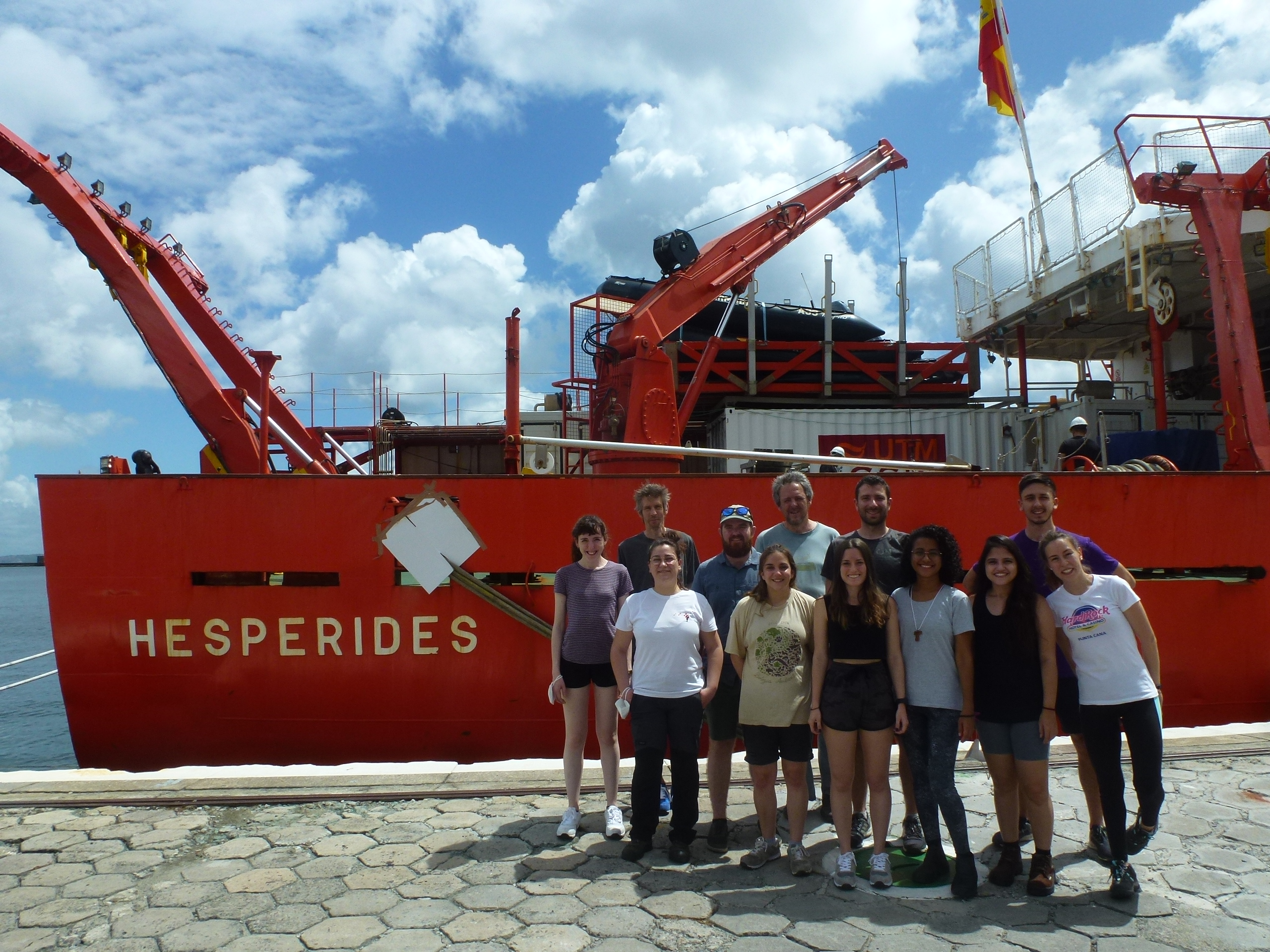 Due to the Covid-19 pandemic, to participate in this international campaign, scientists had to comply with strict sanitary measures. This included solitary confinement in a hotel for one week and several PCR tests before departing on Saturday 23 April from Salvador de Bahia, Brazil. The campaign ended in Cartagena, Murcia, on 22 May.
This campaign is part of the MINECO Pyrowind scientific project, whose scientific objective is to study the distribution and accumulation of pyrogenic materials in the Atlantic Ocean. This pyrogenic carbon is formed in the seasonal wildfires that occur on a massive scale in the tropical areas of Africa and South America. The production and distribution of pyrogenic materials is associated with the movements of the ITCZ (Intertropical convergence zone), the Hadley cell and the associated trade winds.
Participants from ICTA-UAB included Joan Villanueva, Núria Penalva and Oriol Teruel, from the IMPACTANT group (Dynamics of Natural Systems and Anthropogenic Impacts) as well as Gerald Langer, Stéphanie Birnstiel and Eloise Littley from the Marine and Environmental Biogeosciences (MERS) group, who were invited participants. IMPACTANT members collected samples of atmospheric aerosol, the particulate and dissolved fraction of water, and surface sediments deposited on the sea floor.
The aim of MERS group researchers was twofold. On the one hand, they aimed to obtain samples of calcifying organisms in the water column (Foraminifera and coccolithophores), with the scientific objective of studying the inorganic carbon cycle (carbonate and CO2) in the ocean. Furthermore, the aim was to measure the concentration of microplastics in remote areas of the Atlantic Ocean.