Xavier Bonal elected member of the EC¿s Experts Committee on Education Investment
A committee of experts will provide support to the European Commission on its mission to develop educational policies that will provide resources for the promotion of quality training. Sociologist Xavier Bonal, professor at the UAB, has been elected member of the committee.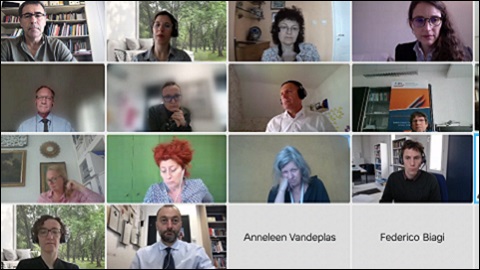 Xavier Bonal, professor at the UAB Department of Sociology, participated in the first meeting of the European Commission's Experts Committee on investing in quality education, which took place virtually on 4 May. The meeting was presided by European Commissioner for Innovation, Research, Culture, Education and Youth Mariya Gabriel.
Among other tasks, the Commission Expert Group on Quality Investment in Education and Training gives support to the Directorate-General for Education and Culture in devising political initiatives related to investment in education and training. Its mission is to evaluate the policies and identify those that contribute to better educational results, as well as ensure maximum efficiency of public investment.
Therefore, this committee of experts will be in charge of defining the European parameters of a quality education, while taking into account a model capable of fostering personal advancement, equity and inclusiveness, which contributes to the future employment of students and works towards innovation and social transformations.
The group's first meeting allowed its fifteen members to get to know each other and share their personal trajectories, as well as to set down the bases for their future work methods and plans.
Quality education