Meeting with EU Commissioner Mariya Gabriel
Màrius Martínez, Vice Rector for International Relations at the UAB and President of the ECIU, alongside other rectors from the consortium's universities, met with EU Commissioner for Innovation, Research, Culture, Education and Youth Mariya Gabriel to explain the goals of the ECIU University, the future of European universities and their legal and financial needs. The meeting was held in Brussels on 11 February.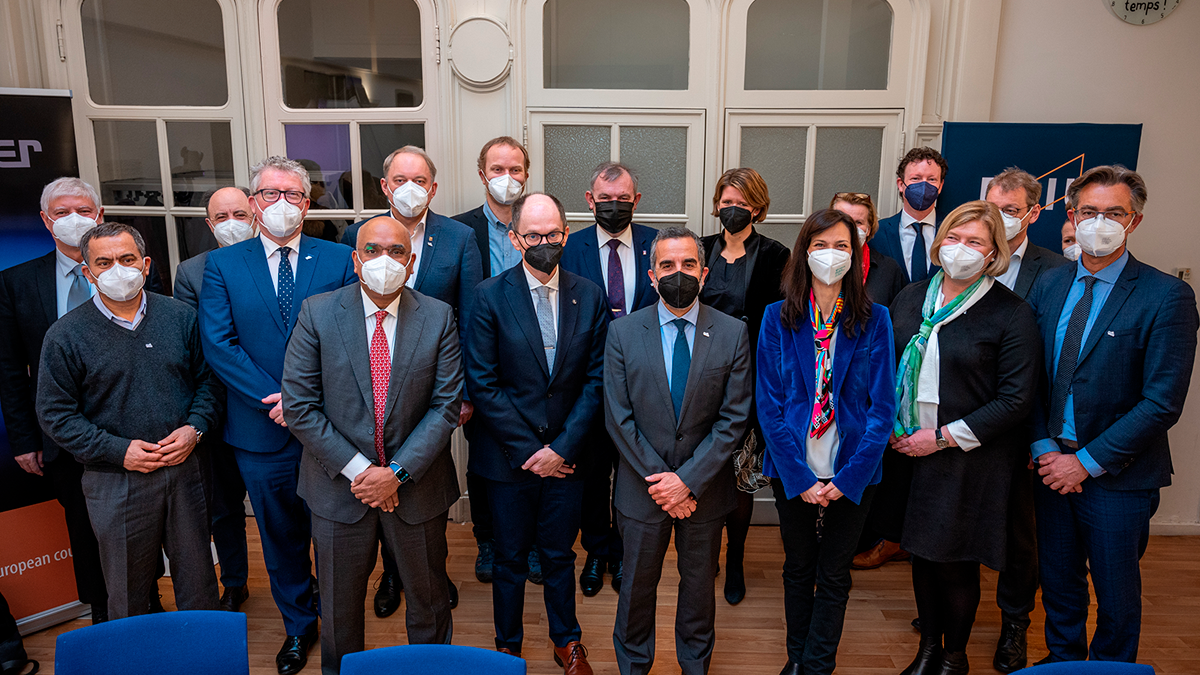 In the meeting, President of the European Consortium for Innovative Universities (ECIU) Màrius Martínez, Vice President Mari Walls, Treasurer Jan-Ingvar Jönssen and ECIU University Coordinator Vinod Subramaniam presented the ECIU's goals for the next few years.
President Martínez expressed his satisfaction in the European Strategy for Uinversities and Council Recommendations regarding the microcredentials and the construction of an efficient European collaboration in higher education. He also presented a new member of the ECIU, the Lodz University of Technology. In addition, President Martínez spoke on the ECIU University's goals, with an interest in a more centralised organisation and based on the results of these past two years.
Vice President Walls presented the opinion of the ECIU University on the European degree: a passport of skills, built on individual and flexible learning paths based on the choices and needs of students themselves. EU Commissioner Mariya Gabriel showed much interest in the proposal and full support to the slogan ECIU Connects U for Life, regarding the permanent learning ambitions of the ECIU.
Treasurer Jönssen said he was content with the European legal statute for higher education institutions and alliances since it offers a European education, resolution of social challenges in close collaboration with societ and creation of a European network for knowledge.
The meeting ended with an open dialogue between the rectors of the universities and Commissioner Mariya Gabriel, who expects to continue working to shape future EU policies given that the ECIU University is leading the way and inspiring the higher education community of Europe in general.
Reduced inequalities
Quality education