ECIU University partners sign agreement to foster new types of mobility
The agreement signed give support to new types of mobility: virtual, blended, challenge-based and microcredentials - short and very specialised training actions which have become an essential element of all ECIU University activities.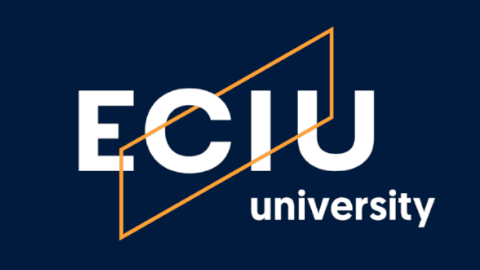 Mobility is one of the core aspects of the challenge-based approach, and therefore an essential element of all ECIU University's activities. The Erasmus Inter-Institutional Agreement was recently signed between all 12 partner institutions at the ECIU University and gives the necessary breakthrough to intensify the already existing mobility of students and staff.
This agreement will support new types of mobility: virtual mobility, blended mobility and the mobility through challenges and micro-credentials – short and highly specialised training actions which have become essential parts of the ECIU University activities. This means that teachers, students and learners will be able to work on challenges and take up micro-courses with other learners and teachers from other countries and do it flexibly.
The European scale of the mobility opens up a huge database of contacts and will have an impact on every student and staff member who is willing to try out the ECIU University opportunities. Thus, university members will be able to consult the programmes they are most interested in and find in the alliance the largest amount of academic possibilities offered in their field.
Birth of the ECIU University
The ECIU University is one of the 17 international initiatives selected after the European Commission announced a call for European Universities as part of the EU Erasmus+ programme, and has received 5 million euros in funding.
On 7 November 2019, the UAB hosted the institutional launch of the ECIU University, an initiative by the European Consortium of Innovative Universities (ECIU), which aims to offer an innovative university educational model reaching across borders and providing a response to today's social challenges through innovative training and research methods.
Members of the ECIU University include the University of Twente (the Netherlands) as coordinating institution, Linköping University (Sweden), Hamburg University of Technology (Germany), the Universitat Autònoma de Barcelona (Spain), Aalborg University (Denmark), the University of Aveiro (Portugal), the Dublin City University (Ireland), the Kaunas University of Technology (Lithuania), the University of Stavanger (Norway), the University of Trento (Italy) and Tampere University (Finland) and the National Institute of Applied Sciences, INSA (France).