Sign up for our online Open Days!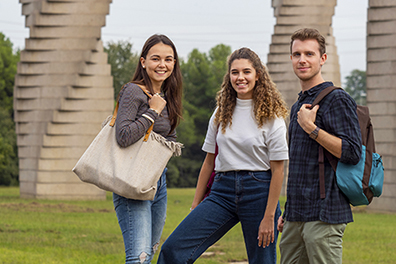 The UAB opens its virtual doors to future students on Friday 12 and Saturday 13 February. These information sessions are a great opportunity to discover all the details about the bachelor's degree you are interested in studying at the UAB. All those interested can fill out this form to attend.
14/02/2021
There's no need to leave home or your school centre to come visit the UAB! On Friday 12 and Saturday 13 February the University will open its doors so that you can discover all the academic programmes and services to be found on campus.
You will find information sessions on each of the bachelor's degrees offered at the UAB faculties and schools, offered at 10 a.m, 12 noon, 4 p.m. and 6 p.m. Each centre organises its sessions according to the degrees it offers: some centres offer one session for each degree, and some offer a full session on all of the centres services and programmes, and others offer a combination of both. Some centres only offer sessions on Friday. You can find all the information and timetables of the sessions on the Open Days webpage.
The information sessions will be given by lecturers from each of the bachelor's degrees, who are the ones who best know how to explain the contents of each of the degrees, as well as UAB students studying the degree. All participants will have the chance to ask any questions they may have at the end of the session.
Important note: to attend, you must fill out this application form. A few days before the Open Days, we will send you an email with the links to the sessions.
Hope to see you there!