Minimum transport service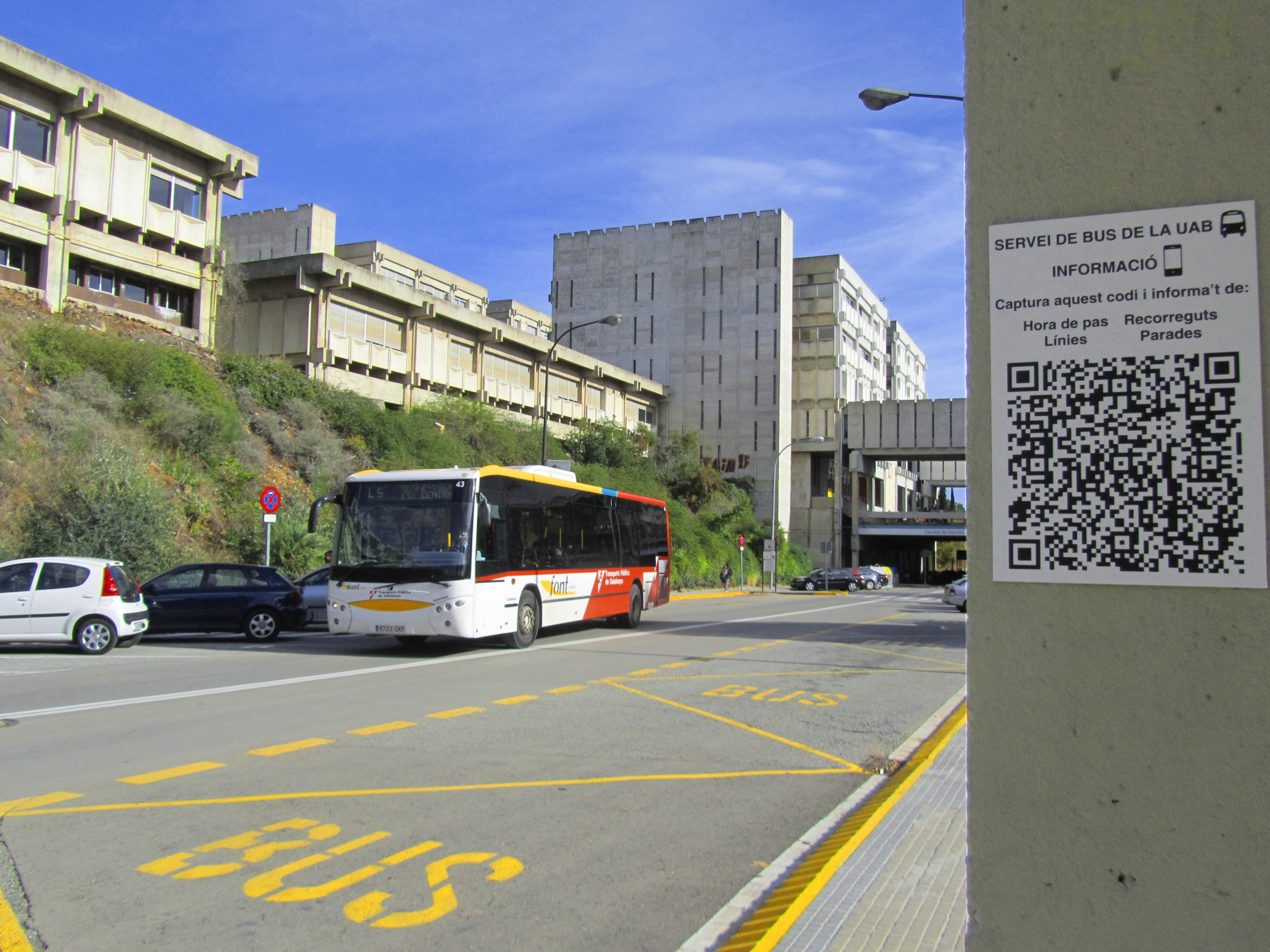 27/07/2020
BICIUAB SERVICE:

From 14 March, start date of Alarm State, the BiciUAB Service is closed and will remain so until further notice.
The
closed parking bicycles
are operational 365 days a year. In case any incident takes place, the user must call the Campus Surveillance and Security Service at 93 581 25 25 (24h attention).
To plan routes of origin and/or destination of the UAB Campus, you can make use of the App&Town UAB application by clicking
here
.



BUS SERVICE:
UAB Bus Service: from 08 to 23 August (both included) will not have service.
From 03 to 07 and from 24 to 31 of August (all dates included): schedules can be consulted in the section "further information"of this piece of news.
For construction reasons, from 05 to 07 and from 24 to 28 of August (all dates included) the vehicles circulation will remain closed in Travessera de Can Miró and the route of bus line 2 will be affected. This affectations can be consulted here.
*We remind you that on weekends and holidays, this service does not work.
The inter-city lines depens of each operator. We advise you to consult the officials webs of each operators to inform correctly.
RAILWAY SERVICE:
R8 will work like July, every 2 hours.
Check the schedules
here
.

R7 line trains will not circulate during August.

FGC service will work with August schedule. Check
here
.
Ferrocarrils de la Generalitat de Catalunya
RENFE Rodalies
ELECTRIC VEHICLE RECHARGING POINT:
The point is

active

365 days a year. For any incident call 977 276 952 (attention: 24h).
More information: UAB Bus schedule - August 2020