ICTA-UAB researchers awarded the PhD Extraordinary Award
Four ICTA-UAB researchers of the PhD programme in Environmental Science and Technology coordinated by ICTA-UAB received the PhD Extraordinary Award for their doctoral thesis developed during 2018-2020. The award ceremony was held on Friday May19th at 18h.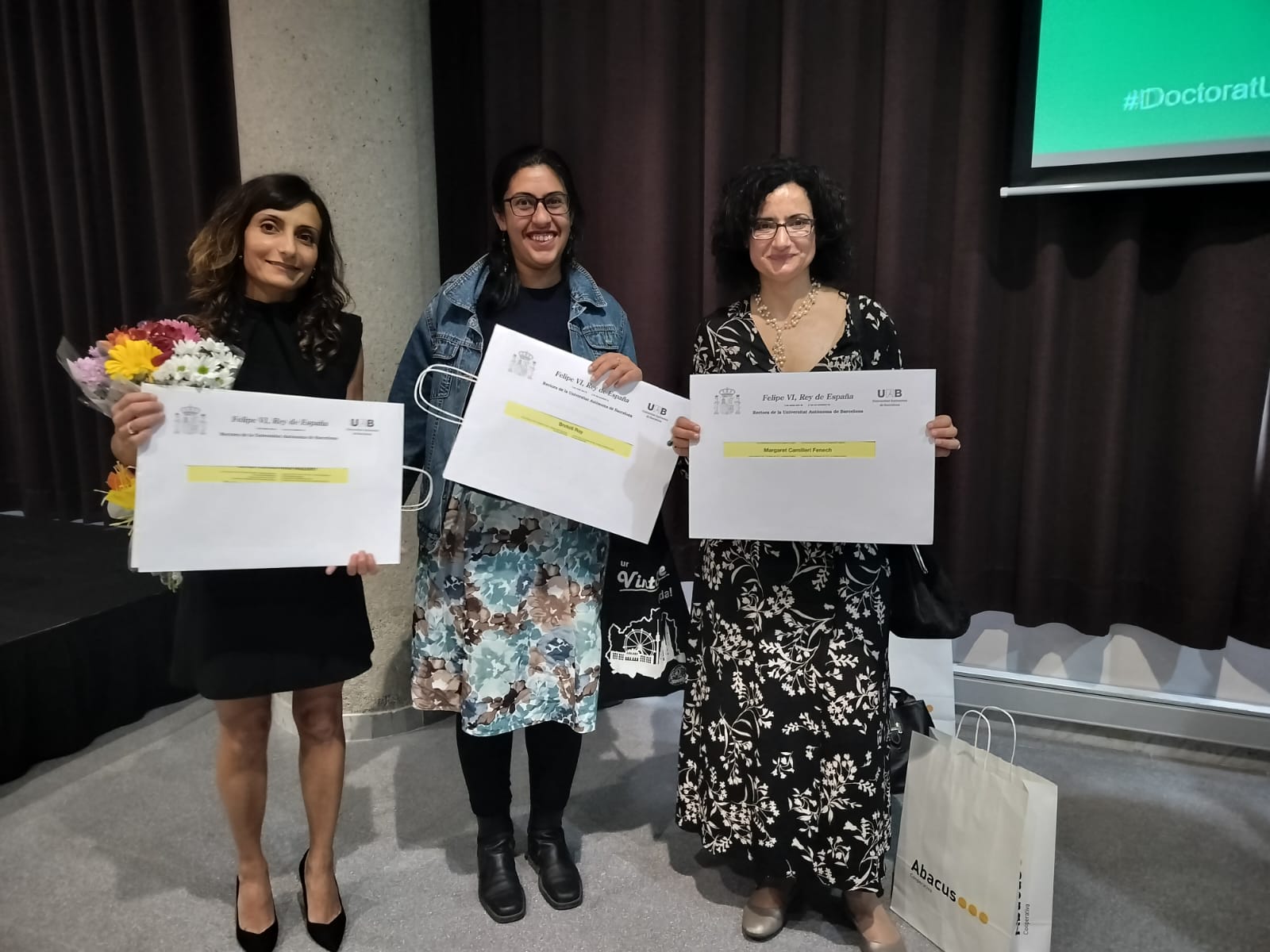 The students who were awarded the distinction are ICTA-UAB researchers Lucía Argüelles Ramos, Ariane Arias Ortiz, Petra Benyei Peco and Sarah Paradis Vilar. Doctoral degrees were also awarded.
 
The award, delivered by the School for Doctoral Studies together with the UAB Alumni Association of the Universitat Autònoma de Barcelona, demonstrates the appreciation for the effort and dedication of young researchers and their contribution to the generation of knowledge and advance in the different areas of our University. The award consists of a competitive call among the researchers whose doctoral thesis received the qualification of excellence "Cum Laude" from the tribunal. 
The main value of the UAB is its human capital and the new doctors are an essential element for the continuation of excellent lines of research. That excellence is based on the quality of the PhDs as a distinctive indicator.