Online seminar series on Public Engagement to be held soon
The SMART-ER's public engagement community of practice organises four online seminars on public engagement, which can be useful to implement citizen science projects conducted by the university community. The first of these four seminars will take place on 21 November at 12 noon on the Zoom platform.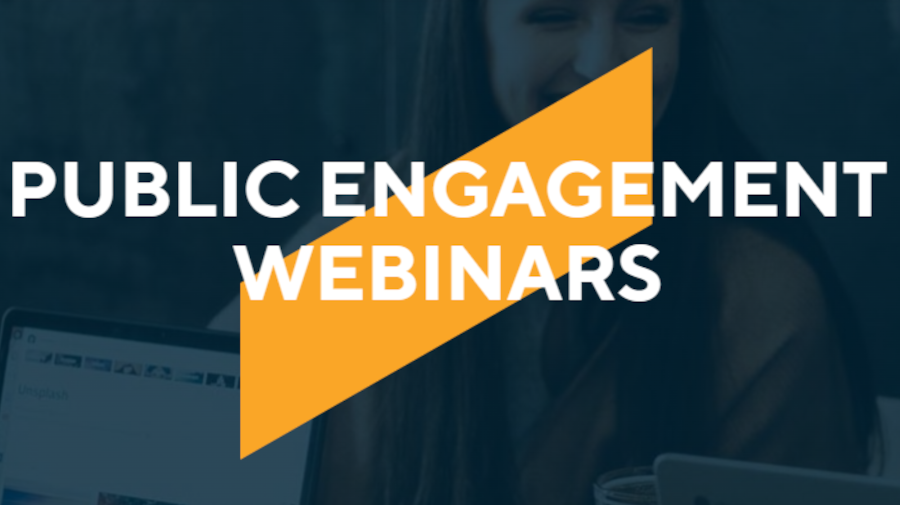 The public engagement community of practice of the online research institute SMART-ER, focused on smart and sustainable regions and part of the framework of the ECIU University, organises a series of seminars on public engagement with the aim of facilitating the implementation of citizen science projects at university.
The first of the seminars, entitled "Utopia is a necessary country. Future workshops in the context of engaged research", will take place on 21 November at 12 noon on the Zoom platform. The session will discuss future workshops which will be conducted by the Austrian writer, journalist, historian and peace activist Robert Jungk. These workshops will offer spaces in which citizens can participate in critical debates, creative planning with a view on the future and the creation of alternative solutions to topics of interest. The future workshops have been used for over 60 years in areas such as community development, political campaigns and urban planning, just to name a few. After a brief introduction, the online seminar will focus on the potential of these future workshops as as active participation research element within the methodology of committed research initiatives.
This first seminar will be offered by Mathias Urban, head of the Desmond Chair in Early Childhood Education and director of the Research Centre on Early Childhood (ECRC) at the Dublin City University in Ireland. Mathias Urban is lecturer in Pedagogy at the University of Stavanger, Norway, and lecturer and fellow at the Centre for Education Policy EDPolicyFORWARD at George Mason University in the United States. He works on issues related to integrated systems in early childhood, diversity and equality, social justice and professionalism in different socio-cultural contexts. Winner of several awards, Mathias Urban has over 20 years of experience in the design and leadership of international collaborative research projects and is member of the European Commission's expert group in early childhood education and care.
For more information please visit:
https://www.eciu.org/for-researchers/webinars-public-engagement
Partnerships for the goals