Five UAB students participate in the ECIU University's "Create Tomorrow"
Míriam Lara, from the Faculty of Science, and Ivet Rubio, Martí Subirana, Nicole Ruiz and Alexandra Delgado, from the Faculty of Education, travelled in the first week of May to the University of Twente in the Netherlands to participate in the ECIU University's "Create Tomorrow" challenge.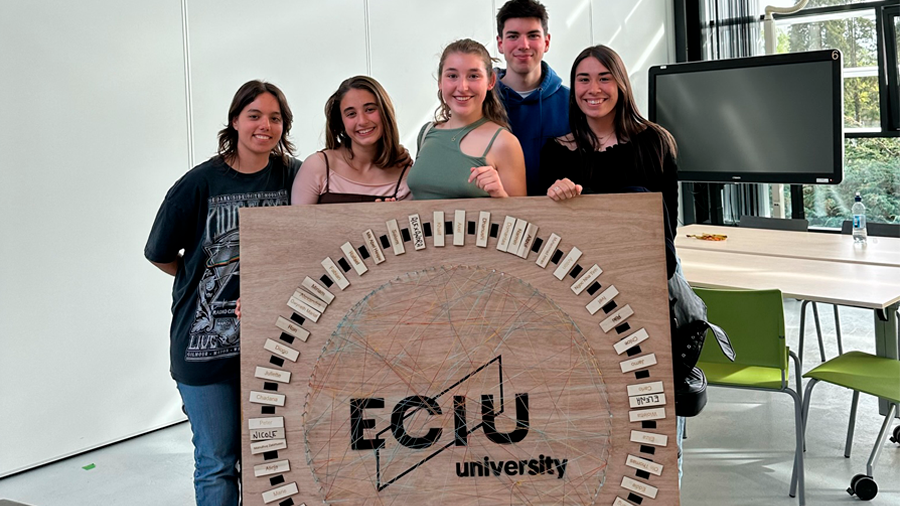 From 1 to 4 May 2023, the University of Twente (the Netherlands) hosted the "Create Tomorrow" challenge, in which 55 students from all ECIU member universities - 5 from the UAB - participated in different challenges proposed by different companies.
During the event, 9 international teams attended conferences and workshops which helped them work together on the challenges proposed. They also had the chance to live all together since accomodation at the University of Twente was offered nearby.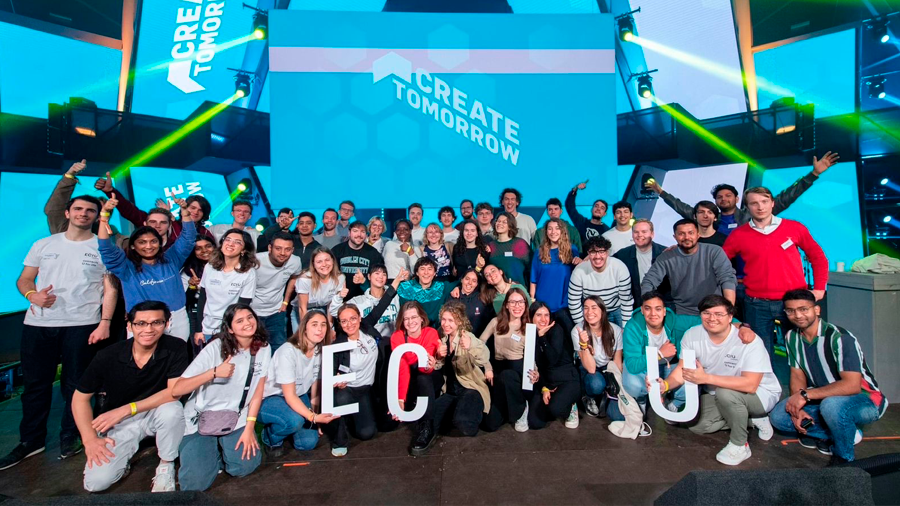 Nicole Ruiz highlighted that this experience allowed her to "meet people from many different places, such as Poland, Canada and Norway". In this sense, the team attended workshops and then went on to work together on the "small problems we found while solving the big problem".
Miriam Lara gave details of her day-to-day life: "In the morning we had brainstorming sessions and then, as a team, we worked on how to turn our ideas into a concept. In the afternoon, we would work on the prototypes and more business-realted aspects, such as costs and benefits."
With regard to the teamwork, Nicole explained that each persons had "their own views" on each of the aspects, such as economics or viability of the plans.
Thanks to the ECIU University, all travel and accommodation expenses were covered for the participating students.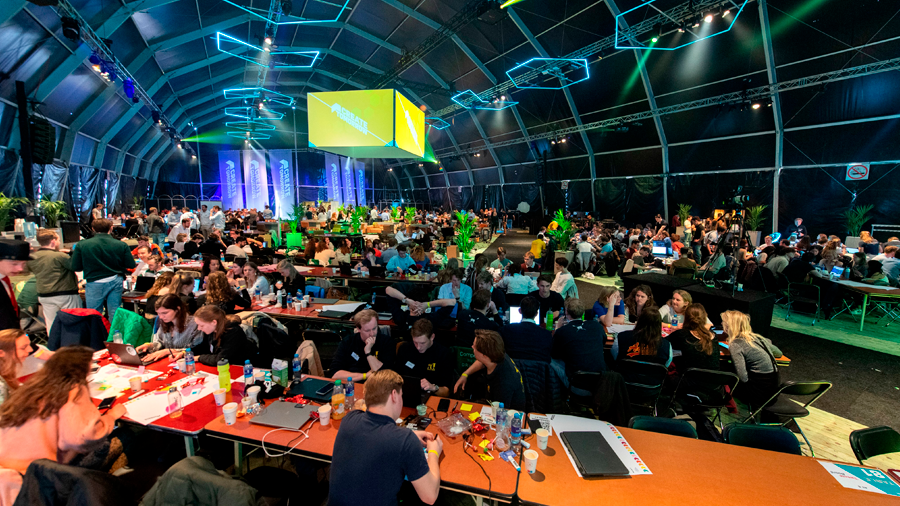 More information: ECIU University challenges and micromodules platform
Quality education