Call open for Transnational Innovation Vouchers
All teams participating in the ECIU University challenges can apply for these vouchers, worth up to €5,000, to develop innovative projects.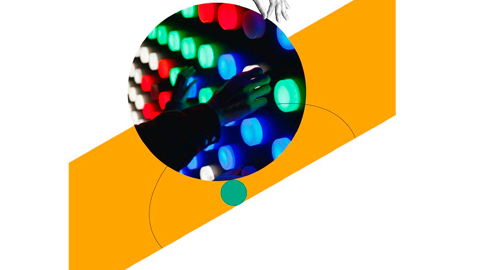 The call for Transnational Innovation Vouchers (TIV) will be open until 29 April. These vouchers were launched by the ECIU University to provide suport to innovative projects.
The teams participating in the ECIU University challenges can sign up for these vouchers, worth up to €5,000, to cover the costs of things such as travel expenses, dissemination activities, prototyping, use of external services, etc., to build co-creation and innovative project teams which can share knowledge and have an impact on society at a European level.
In order to apply for a voucher, the team must be made up of members of at least two ECIU universities, and their project must be include in the challenges database.
The ECIU organisation will select the projects according to the potential impact they may have and the diversity of the team (number of universities, students/other members or workers, external interst groups or partners, gender, etc.).
Applications can be sent to gio.fornell@liu.se (Linköping University, Sweden).
The experience of UAB student Fernanda Sauca
The ECIU University granted a TIV a few months ago to the team made up of Fernanda Sauca, student of the bachelor's degree in Political Science and Public Management at the UAB, and students of the master's degree in Innovation Management at the University of Trento Francesca D' Agostino, Francesca Virzi, Mattia Rossetti and Emma Di Liberto, who were working on the challenge entitled "From farm to fork".
Thanks to the grant, worth €5,000, the team was able to develop the second phase of their proposed solution and help local farmers thanks to the creation of a sustainable delivery system. As Fernanda Sauca explains, FreshApp is a platform in which clients can order fruits and vegetables and then pick them up at different delivery locations found around Trento on specific days of the week. The application aims to be a sustainable solution since it offers a location in which the produce can stay fresh up to three days instead of consuming energy for transport or storage spaces. Farmers need not drive to each client and that saves time, fuel, trips, and reduces traffic in the process. The fruit and vegetables can be ordered through an application, which allows farmers to know the exact amount of food sold, and discounts will be offered for soon-to-perish produce, thereby adopting a zero wastage policy in the process.
More information: Transnational Innovation Vouchers
Interview with ECIU student Fernanda Sauca