Highest admissions mark in all of Catalonia, 13.536, goes once again to Physics + Mathematics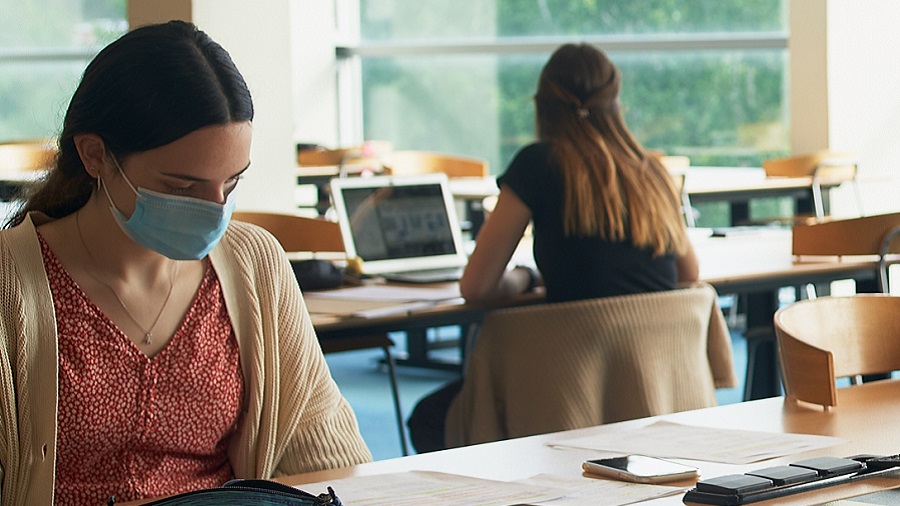 The admissions mark of the double degree in Physics + Mathematics at the UAB is 13.536 points over 14. Once again, it is the bachelor's degree with the highest entrance mark of the entire Catalan university system, a mark that this degree has maintained almost unchallenged since the year 2009. After the assignment of places for first-year students, a total of 37 UAB degrees have an admissions mark of more than 10 points.
13/07/2022
In addition to Physics + Mathematics, nine more bachelor's degree have reached admissions marks that are above 12 points, as is the case of the new double degree in Law + International Relaitons, which will be offered for the first time this 2022/23 academic year and has an admissions mark of 12.827. The other bachelor's degrees with marks over 12 are: Biomedical Sciences (12.780), Physics + Chemistry (12.432), Physics (12.452), Genetics (12.352), Mathematics (12.390), Medicine (12.895), Veterinary Medicine (12.192) and the inter-university degree on Philosophy, Politics and Economics (12.750), offered by the 4 Universities Alliance (UAB, UAM, UC3 and UPF).
A total of 9,818 students listed as their first preference degrees offered by the UAB. This represents 21.14% of all new students entering the Catalan university system. The most sought out degrees at the UAB in first preference this year have been Medicine and Psychology.
The UAB has set up an online enrolment process for all first-year students which will begin this week. For more information on the enrolment dates of each bachelor's degree, documents that must be presented, and details about the full process, students can consult the enrolment section at the UAB's website.
This information is related to the following SDG
Quality education