The Tahina-Can 2023 Expedition offers a grant to one university student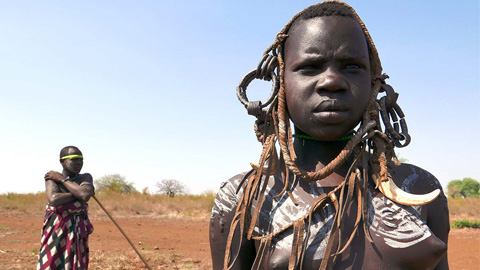 The Tahina-Can Expedition, travelling from 1 to 11 September to Ethiopia, offers an all-expenses paid grant for a value of €1,950 for this years expedition. To participate you must be a student aged over 18 and resident of Spain, enrolled in a bachelor's degree, master's degree or graduate programme in a Spanish university. Deadline for applications is 9 April.
28/03/2023
L'edició d'enguany combina naturalesa salvatge, diversitat i riquesa antropològica i els expedicionaris podran endinsar-s'hi i conèixer diferents ètnies. L'ajut, finançat per IATI Seguros, permetrà a la persona seleccionada participar en el projecte amb totes les despeses del programa cobertes. Inclou els bitllets d'avió, les 10 nits d'allotjament, tots els trasllats de l'itinerari, vehicles tot terreny amb conductor, pensió completa durant tot el recorregut (esmorzar, dinar i sopar), sopar de comiat, guies en espanyol durant tot el recorregut, totes les entrades i les visites segons l'itinerari i els trescs i les activitats detallades a l'itinerari. Per seleccionar el guanyador, el jurat tindrà en compte la formació, la trajectòria i la motivació de totes les candidatures que compleixin els requisits de participació. Els candidats preseleccionats podran ser entrevistats per algun membre del jurat.
L'Expedició Tahina-Can és una iniciativa del màster de Periodisme de Viatges que organitza el Gabinet de Comunicació i Educació de la UAB destinada a fomentar l'interès de la comunitat universitària per la cultura i els costums del país visitat. Es tracta d'un projecte que neix amb la intenció d'establir uns estrets lligams de cooperació entre els universitaris espanyols i els estudiants, les institucions i els mitjans de comunicació dels països que es visiten. En aquest sentit, els participants podran conèixer altres realitats socioculturals, presenciar el funcionament de mitjans de comunicació, participar en el desenvolupament de projectes de cooperació i intercanviar opinions i inquietuds.