UAB to Host International Meeting on Media Accessibility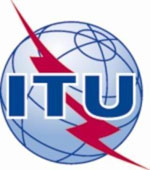 17.01.2012

Popularization

-

The group meeting of the International Telecommunications Union, the UN agency for information and communication technologies, will take place on 19 January at the conference hall (Sala d'actes) of the Rectorate building. The event will begin at 9 am and will be broadcast live.

This is the third meeting programmed by the Focus Group of Audiovisual Media Accessibility - FG AVA, which works on making audiovisual media accessible to everyone. The FG AVA is one of the research groups belonging to the International Telecommunications Union - ITU, the United Nations' agency for information and communication technologies, and the world's leading promoter of universal standards in telecommunications.

The Centre of Environmental Accessibility and Intelligence of Catalonia (CAiAC), which organised this meeting, is part of the UAB Centre of Studies and Research, responsible for the administration of scientific activities in the field of ambient intelligence. Members of the UAB Centre include the groups TECNIO CEPHIS from Engineering and TransMedia Catalonia from Audiovisual Translation, as well as researchers from the Group of Graphic Visualisation and Modelling from Engineering, the Research Group in Phonetics (Philology) and the Group of Image, Sound and Synthesis from Audiovisual Communication. CaiaC is located at the School of Engineering and is made up of 60 people from 8 departments and 4 different centres.

The meeting welcomes all ITU members and all associates and academics from the sector, as well as the public in general. The meeting will be held in English and can be followed live at the following link: http://directe.uab.cat/retransmissioFlash/.



Go to News
2018 Universitat Autònoma de Barcelona