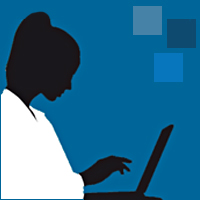 20.07.2012

Studying

-

UAB offers over one hundred positions in its tenth call for trainee research staff positions in different UAB departments. Candidates selected will enrol in a PhD programme or official master's degree offered at UAB in order to work on their doctoral thesis. Applications can be sent in from 23 July to 12 September 2012.
This call aims to select candidates for trainee research staff positions under the framework of the general guidelines for academic studies at Universitat Aut˛noma de Barcelona. All trainee staff positions offered in this call are subject to the Spanish Law on Science, Technology and Innovation. Candidates selected to cover these positions will join a UAB official master's degree or PhD programme to complete their doctoral thesis before the end of the programme or in the six months following the termination of the contract.

To be able to apply for a position, candidates must be in possession of a university certificate and have completed a minimum of 300 ECTS credits (European Credit Transfer System) or equivalent, accrediting the completion of these credits at the moment they are accepted to a programme. Candidates must also demonstrate that they have been admitted to a PhD programme.

Payments are renewed every 12 months and will be renewed a maximum of three times, after evaluation of the academic committee of the PhD programme or, if applicable, of the PhD School, for the duration of the programme.

Candidates must complete the application form to apply for a position. If interested in more than one profile, this must be specified in the corresponding sector and all necessary documents must be attached in electronic format. All information related to the bases, application procedures and departments offering positions can be found at the site UABsearcher.

A list of selected candidates will be made available on November 2012.