Language exchange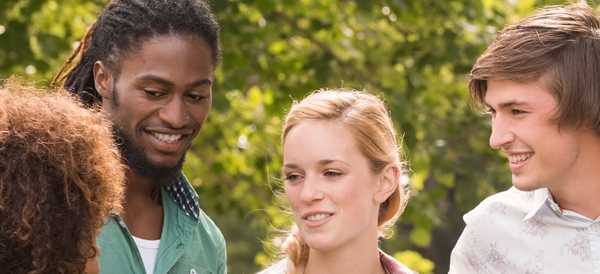 The Language Service organises language exchange activities to allow you to practice a language during the academic year. This is an opportunity to learn and improve a language and also to be in touch with other students.
Would you like to find a language partner?
If you want to practice a language with a student from the UAB fill in this form with details of your profile and needs and we will suggest a language partner or activity for you to practice your languages.
We also offer resources and advice for your exchange sessions that allow you to arrange your meetings independently and improve your language level.
If you want to learn or improve your Catalan we have a specific programme for you – the Language Volunteer programme. If you would like to meet up with someone who can help you to practice your Catalan outside the classroom, gain confidence and learn about Catalan culture, please contact us using this form and we will contact you with more information about this activity.

You can also take part in the Tandem Programme, organised by the Community Involvement Unit. This programme allows you to practice different languages and get to know other cultures while helping other people to practice and learn from you. For more information please visit the programme page.