ECIU University offers new challenges
ECIU University challenges represent a unique opportunity for students to acquire useful skills for their future, develop ideas in an international environment, and come into contact with businesses and public organisations from across Europe. UAB students can choose any of the challenges proposed by the members of the ECIU University.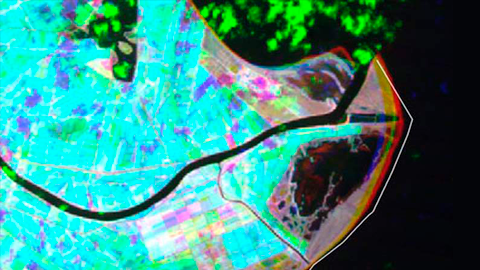 The UAB now offers two new ECIU University challenges:
Engaging energy transition to pursue a new energy system
Our current energy system predominantly relies upon fossil fuel producer countries and large electricity supplier companies. They strongly influence energy market prices and provide energy from sources that considerably impact the environment and human health. This system, however, is no longer sustainable.
The challenge is to design innovative solutions to effectively communicate and involve civil society in building a new renewable, transparent, distributed energy system that empowers communities.
Registration for this challenge is now open. The challenge will begin on 15 September and ends in February 2023.
Big data & climate change in Barcelona
The IPCC AR6 report (2022) warns that climate change has arrived irreversibly and will affect the lives of citizens worldwide, thus placing cities in the forefront of possible actions.
*Participants will need to find solutions to improve people's quality of life by anticipating and proactively addressing challenges such as pollution, urban flooding, heat waves, traffic safety, fires, and better health, among others.
This challenge is also open for registration and will take place during three days in October/November (pending confirmation).
International Experience
In addition to the challenges offered by the UAB, students can participate in any of the proposals offered by the universities forming part of the ECIU University. At the moment, a total of 15 challenges are open for registration, and cover subjects such as reducing the carbon footprint of Lithuanian companies or synthetic biology, to new uses for recycled plastics. Many of these experiences include a short stay at the university organising the challenge (specified in the details of each challenge).
For more information please visit: Challenges platform
Good health and well-being
Reduced inequalities
Industry, innovation and infrastructure
Affordable and clean energy
Quality education
Responsible consumption and production
Partnerships for the goals