02/05/2016
Seminar on new geographic information software tools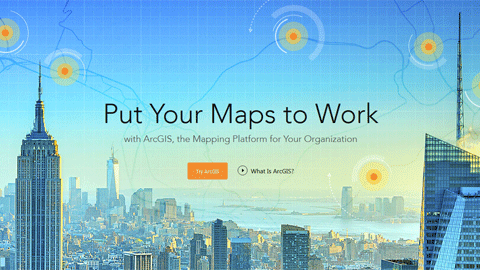 The UAB Laboratory of Geographic Information and Remote Sensing (LIGIT) and ESRI España offer a seminar on 4 May at the Faculty of Science and Biosciences. The seminar will present the new technological tools and solutions offered by the 10.4 version of ArcGIS, designed for the treatment of geographic information, content sharing and publication through the WebGIS.

The UAB has a campus licence of ESRI's GIS which provides access to all of the technology of the ArcGIS platform. The seminar is addressed to all members of the UAB community and members of other Catalan universities. Entrance is free, but you must sign up through the seminar's website.

The meeting will begin at 10 a.m. with a welcoming speech and then be divided into two parts, one entitled "The New ArcGIS" (on the evolution of the software, web platform and ArcGIS Online and ArcGIS Portal) and "New Abilities" (applications for mobile devices, open data and new trends). The seminar will end with a round of questions from the audience.

Serving All of the Community

The UAB has bought a licence to use the GIS software by ESRI Inc., the ArcGIS Platform, for a period of three years. This platform includes software which allows working with geographic information, georeferenced data in specific territories, and offers a set of tools which contemplate the functional cycle of data: storage and creation, organisation and structuring, map symbolisation and representation, and finally publication and dissemination (website, mobile phone) for different uses, such as for the inventory of campus furniture or localisation of campus entities.

The whole university community (students, researchers and teaching staff, and administration services staff) can have access to the largest geographic information system of the professional world. The licence also covers complementary services such as training, technical support, etc. The licence is valid during the 2015-2018 period and gives access to GIS software on and off campus, the GIS online cloud, training sessions, and specialised technical support.

The agreement was reached thanks to the efforts of the Department of Geography and the Laboratory of Geographic Information and Remote Sensing (LIGIT), and includes the participation and collaboration of 21 teaching, research and administration units at the UAB. LIGIT is responsible for the operational management of the licence and has created a website where members can find tools, resources and information on how to access the software and all additional services.