13/02/2017
Next generation centralised hub for Earth Observation with innovative applications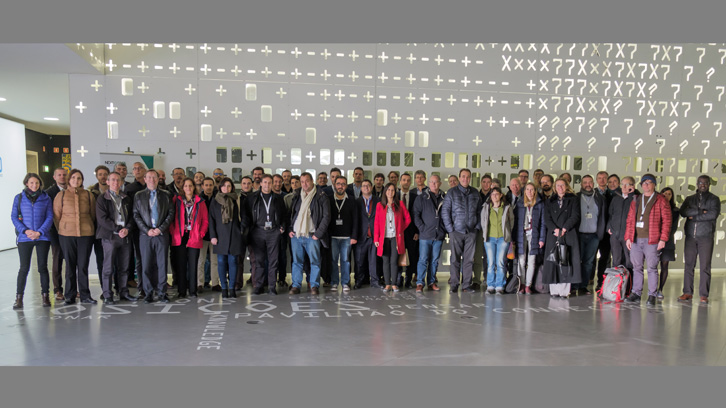 The Methods and Applications in Remote Sensing and Geographic Information Systems Research Group (GRUMETS) participates in the European Next Generation GEOSS for Innovation Business project (NextGEOSS, Grant Agreement No 730329). It is a H2020 research project, submitted to the call "SC5-20-2016: European data hub of the GEOSS information system".

The NextGEOSS project, a European contribution to GEOSS, proposes to develop the next generation centralised hub for Earth Observation data. A central component of NextGEOSS is the strong emphasis put on engaging the communities of providers and users, and bridging the space in between, with special focus on developing innovative EO-based applications and encouraging and stimulating data exploitation by businesses.

The main objectives of NextGEOSS are to deliver the next generation centralised hub for Earth Observation data for innovation and business; to engage a strong community of providers of EO data, and current and potential system users and to advocate the use of GEOSS as and European approach to EO data distribution. The consortium is lead by Deimos Portugal and it includes 27 partners from 11 different countries.

GRUMETS role on the project is mainly related to the development of a Community Feedback Mechanism (user-feedback, following OGC GUF standard) that will be integrated in the European Data Hub and will allow users to produce information about its experience with a resource (for example a certain geo-dataset or one specific web map service). This information created by the user is valuable and complements metadata generated by the provider of the dataset or web map server. GRUMETS will also contribute to use cases on which Remote Sensing Images will be applied to several contexts (agriculture and biodiversity essential variables) as well as on communities engagement tasks. This work consolidates metadata and standardization research line that GRUMETS research group has been developing for some years, in-line with several other research projects.

The project will be developed for 3.5 years (from December 2016 to April 2020) and has a 10.000.000€ budget. The kick-of-meeting was from 16th to 18th of January 2017 in Lisbon.
Alaitz Zabala Torres
GRUMETS
Geography Department
Universitat Autònoma de Barcelona
References
Next Generation GEOSS for Innovation Business (NextGEOSS, Grant Agreement No 730329)