06/04/2016
My Job Is My Life. Overlap Between Life and Work in Spanish Companies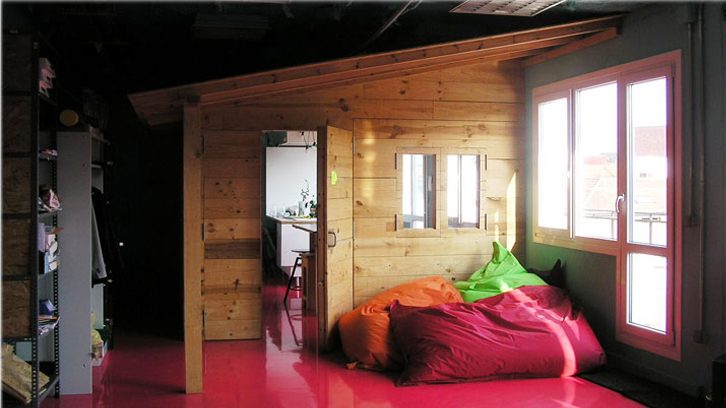 Whereas after the Industrial Revolution work processes tended to be separated from the living environments of productive agents, in recent decades a trend in the opposite direction has been observed in some companies and particularly in those professions where creativity and innovation are inherently linked (e.g., university professors, artists and software designers).

Although the trend is not entirely new, during the past decade it has been enhanced by a number of factors, such as the extension of academic training, the finding of extra- or post-material outcomes beyond salary (self-realization, recognition...), the expansion of the secondary sector and cognitive capitalism, and the increasing significance of subjective value (ideas, intangibles, etc.). Within the companies studied both working conditions and environment were specifically designed to foster creativity and social relationships through constant contact with stakeholders, social networking, by introducing familiar and leisure elements, and adopting horizontal management. Tasks based on goals and the ubiquity of communication technologies made it possible to extend labor beyond work times and spaces.

In this context, work has become a central feature of the individual's identity, a life project in which much of the vital activity (travel, leisure and social relations) feeds creativity (and productivity). As claimed by our informants, "for us this [work] is not a business, it is our life" (Culdesac) and "If I were at home I'd probably be doing the same thing I'm doing here, because it's my hobby" (Vizzuality).

Are we facing a paradigm shift to overcome alienation? Are we witnessing the ultimate colonization of life by work? In this regard, the research has taught us some useful lessons.

First, the degree of interaction between life and work varies considerably according to variables such as sex, place or contractual relationship. Second, the development of this type of work implies making adjustments at the domestic level (task outsourcing, division of housework, etc.). Third, the degradation of labor relations (restructuring, layoffs, etc.) may imply returning to the separation of work from life, meaning greater disaffection on the side of the worker and lower productivity.

In consistence with the thesis of Elton Mayo and the Hawthorne Experiment conducted in the early 20th C. in the Western Electric Company, the research also asserts that informal labor aspects, working conditions, recognition of workers and group cohesion are factors that may directly affect the level of labor productivity.

Hugo Valenzuela Garcia
Departament of Social and Cultural Anthropology (GRAFO), UAB
hugo.valenzuela@uab.es
Luis Reygadas
Departament of Anthropology, Universidad Autónoma Metropolitana de México
lrrg@xanum.uam.mx
Francisco Cruces
Departament of Social and Cultural Anthropology, UNED
fcruces@fsof.uned.es
References
Valenzuela, Hugo; Reygadas, Luis; Cruces, Francisco. Mi trabajo es mi vida. La incrustación de los mundos de la vida y del trabajo en empresas españolas. Revista Española de Investigaciones Sociológicas(REIS). 2015, vol. 150, p. 191-210. doi: 10.5477/cis/reis.150.191.