13/03/2023
Gene therapy strategies for multiple sclerosis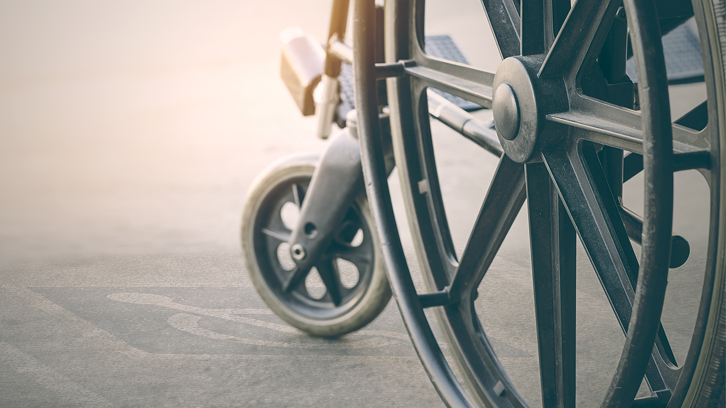 Multiple sclerosis is an inflammatory and demyelinating disease of the central nervous system affecting 2.5 million people worldwide. There is currently no cure for this pathology and the drugs available are aimed at regulating the inflammatory process in order to reduce the number of annual inflammatory relapses and delay as long as possible the progression to more aggressive forms of the disease.
The primary causes of multiple sclerosis are unknown. However, it is widely studied that the immune system is the cause of the inflammatory attacks that end up generating clinical symptoms in multiple sclerosis patients. There are several key molecules in the immunopathogenesis of the disease, such as IL-21, which is involved in the initial and effector inflammatory response.
A study carried out jointly between the Nervous System Gene Therapy (UAB) research group and the VHIR Multiple Sclerosis Center of Catalonia has developed a gene therapy strategy based on a single administration of adenoassociated vectors which codify a protein (sIL21R) capable of blocking the pro-inflammatory functions of IL-21 with the aim of reducing or even avoiding the inflammatory response. This treatment has been tested in the murine model of EAE, in which the immune response against a protein contained in the myelin of neurons is induced.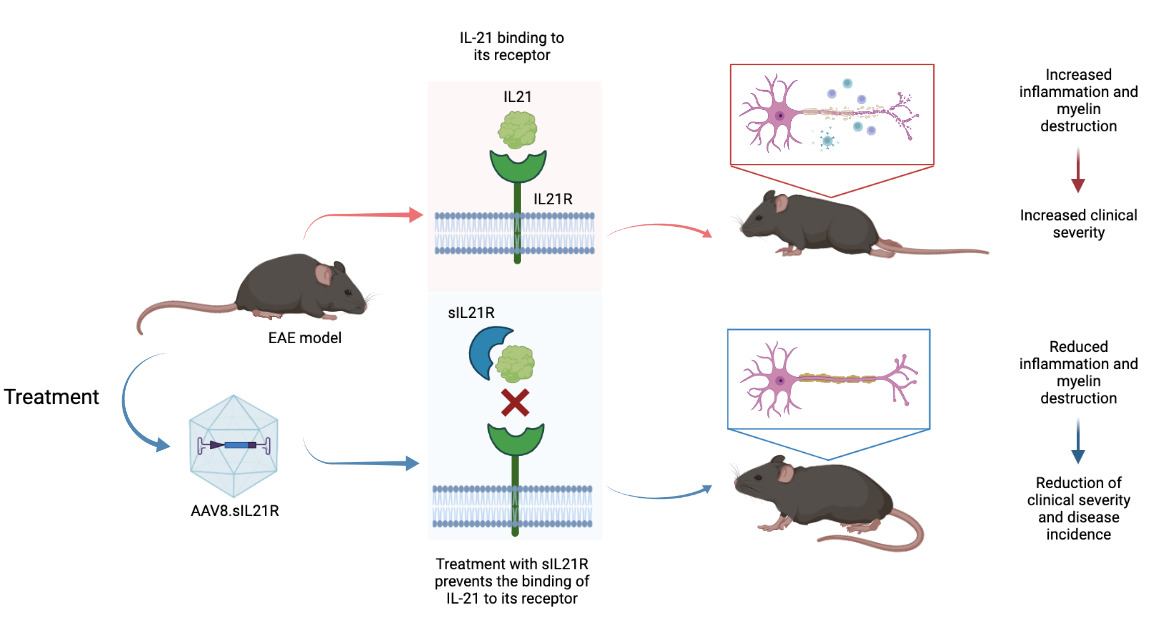 The preventive administration of the treatment before the onset of neurological symptoms in the animal model showed a protective effect by reducing the number of animals that developed the pathology, as well as a reduction of the inflammatory response in the central nervous system and an improvement of the immunological profile of the treated animals with respect to the control group. The beneficial effect of the treatment was also observed when it was applied once the neurological signs of the disease were already established in the animals.
Although further studies are needed to define the ideal treatment conditions, the present treatment has shown encouraging results both in the early stages and in stages with advanced symptomatology. For all these reasons, this treatment could be considered a new possible therapy capable of effectively regulating the inflammatory response developed in multiple sclerosis.
Miguel Chillón
Institut de Neurociències (INc), Department of Biochemistry and Molecular Biology, Universitat Autònoma de Barcelona
Vall d'Hebron Institut de Recerca, Hospital Universitari Vall d'Hebron
Institució Catalana de Recerca i Estudis Avançats (ICREA)
References
Edo Á, Calvo-Barreiro L, Eixarch H, Bosch A, Chillón M, Espejo C. Therapeutic Effect of IL-21 Blockage by Gene Therapy in Experimental Autoimmune Encephalomyelitis. Neurotherapeutics. 2022 Sep;19(5):1617-1633. doi: 10.1007/s13311-022-01279-8.