Knowledge transfer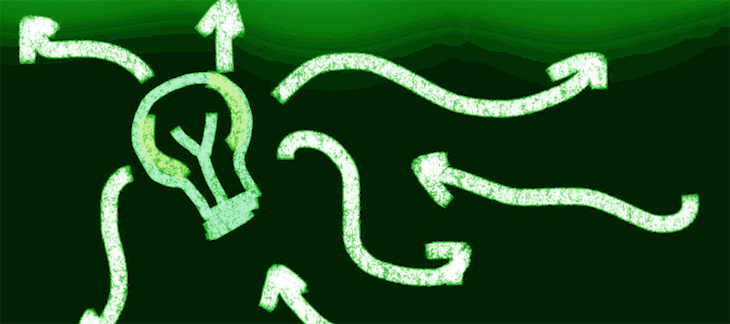 The transfer of knowledge (ToK) is based on a set of activities addressed at disseminating knowledge, experience and skills with the aim of offering access to the use, application and exploitation of the knowledge and skills in R&D generated by the university to the outside community, whether that be in other R&D institutes, in the production sector, or among society in general.
The concept of knowledge transfer is different from that of knowledge transmission, since in the former what is intended is to incorporate the knowledge into a chain of values with the aim of making it generate economic return, while in the latter the objective is to publish, disseminate or teach about this knowledge.

Key Concepts:
Open innovation. This model of innovation developed basically after public funds were destined to collaborative private-public research projects, in which university and business share objectives, resources and intellectual property rights (IPR).
Collaborative research can be an important channel of knowledge transfer between the academia and industries, the government and businesses, and can lead to other knowledge transfer activities such as licences or the formation of spin-offs.
An invention is not yet an innovation and can actually be very far from it. Often it is necessary for the university to participate actively in the demonstration of the potential utility of these inventions (proof-of-concept), before the industry can incorporate market or social use conditions.
The licence of a technology plays an important role as the catalyst for the last phase of development of the technology. In this model, the exploitation rights over an invention are transferred through a licence, a company or a spin-off, which then becomes in charge of conducting the tests and developments which are still needed and for which the research group might not have enough funding. That does not mean however that researchers are no longer needed for assessment or guidance.
Each licence agreement reflects the particular needs and expectations of both the grantor and grantee. Nevertheless, the success of the licence agreement depends on several fundamental elements. For example, the conclusion of an agreement depends on determining the value of the patented technology. In contrast to what happens with tangible goods this is not an easy task, but several evaluation methods do exist which can be applied to the technology sector.
That is why in open innovation the correct management of intellectual properties is an essential requirement when dealing with the transfer of knowledge. Based on this foundation, a set of exclusive rights are articulated to protect the generation of knowledge which can give way to new products, new procedures and new designs. This represents identifying transferable results and protecting them if necessary, bearing in mind a conception of their use, application, and economic or commercial exploit (invention).