Useful information

CURRENT NEWS (updated on 05/08/2020)
GENERAL INFORMATION

Due to the changing situation these measures and indications can be reviewed and updated. A permanent channel of communication will be the university website (www.uab.cat/coronavirus) and the institutional electronic mail. For consultations, the relevant address is info.coronavirus@uab.cat.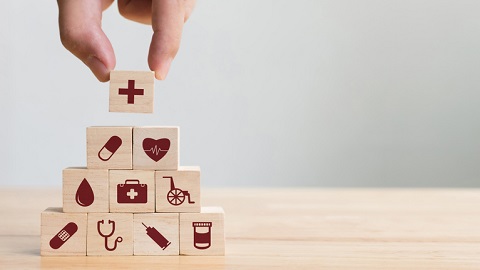 On 21 July 2020, the UAB Governing Council passed the UAB contingency plan and organisation protocol (Pla de contingència i protocol d'organització de la UAB), which incorporates the modifications of the Sectorial Plan of universities and which includes the main guidelines for the different university sectors, all based on the main principle of ensuring the health safety of all members of the university community.
The Areas of Prevention and Assistance and of People Management have created a document that collects the most frequent questions of the staff. It is highly recommended that all members of the PAS and PDI groups read it thoroughly.
You will find all operational recommendations and instructions adapted for the situation on the intranet.
The new mobile application STOP COVID 19 CAT contributes to detecting the disease, monitoring patients, monitoring symptoms and determining the evolution of the disease in Catalonia for decision-making purposes.
Personnel members currently in situation of Temporary Disability must send to the Payroll Unit (Unitat de Nomines) the corresponding documents issued by their Primary Healthare Centre (CAP). These can be requested by phone or through the app My Health. Documents must be emailed to the following address: seguretat.social@uab.cat in any format (scanned document, photo, etc.), as long as the legibility of the content is guaranteed.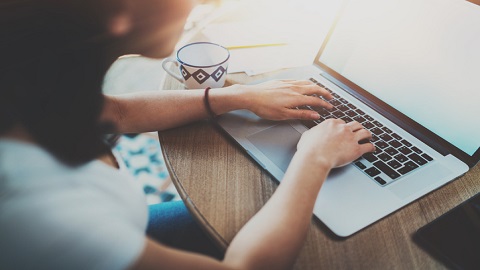 General considerations and recommendations when using online teaching tools:
Do not forget that not everyone has the latest computer equipment or a high speed internet connection and that at moments of maximum usage the system works slower than usual: simplify the processes as much as possible and add additional time for students to download and upload documents from and to the system, if necessary. Try to avoid having students upload photos or scanned documents (this can be complicated on mobile devices).
Whenever possible, always use "corporative tools" such as Office365 (Teams, Forms, OneDrive, etc.) and Campus Virtual-Moodle. Avoid using free software such as gmail, zoom, houseparty, etc., since the majority of these do not offer enough guarantees in terms of data protection and security. In addition, dispersing tools can create confusion for students.
Always be explicit when alerting students that the online session will be recorded, offering the possibility of disconnecting the camera to those who wish to do so. You must alert them before commencing the recording (proof that the procedure is being followed correctly).

Opportunities

Focused on teaching, not on the platform: physical classroom attributes are no guarantee of effective learning. Invest time in thinking about how to use the new technologies and the time you will dedicate to each one of them. Think about the strategies to be used when changing to online learning and what new perspectives you wish to incorporate.

Make use of interactivity: each technology can help us reach new ways of learning. In addition, many students are digital natives and are used to distance learning technologies. Make use of these advantages and apply them to virtual teaching.

This is a chance to innovate: a virtual environment opens new teaching modalities which can help us take advantage of this current difficulty to experiment with new learning methods and tools.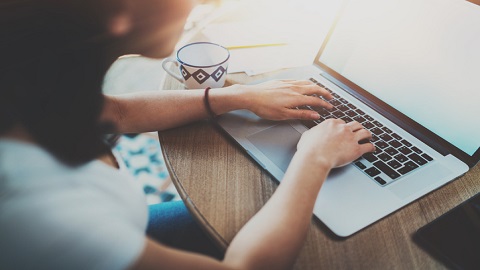 Considerations and recommendations for assessment activities which may be useful for non-classroom (online) assessment under these exceptional circumstances:
Adapt the assessment to an online format. Each lecturer should determine the size of the part of the programme that has been included in the non-attended period, in relation to the academic year and the degree course, and adapt the assessment for the affected period without making it stricter than the original assessment conditions. In general, the adaptation should not involve any great changes to the original assessment system planned.
Maintain continuous assessment. As far as possible it is preferable in the current situation to maintain the continuous assessment of learning outcomes defined for each subject through tasks and activities carried out during the period which would often have been done outside attended class time.
Opt for assessment outside class times. In the current situation it is preferable to opt for assessment activities which can be carried out under exactly the same conditions as class-based activities. These activities are carried out by students either individually or in groups within established deadlines: submission of projects, exercises, digital images, etc. Wherever possible use assessment methods that are alternative to exams.
Follow the recommendations for real time activities, tests and exams. Real-time activities are the most difficult to adapt in situations of non-attendance because of technological limitations (internet cover, proctoring tools) and legal aspects (data protection and right to privacy; see Instruction 10/2020, on data protection in the ambits of online teaching and online assessment) which must be taken into account. You should also consider any possible incidents that your students may experience during online real-time assessment, such as internet connection problems, to avoid assessment under conditions of stress and tension (e.g. students must have sufficient time to answer the questions and check their answers before submitting them).

The identity of the student being assessed: proctoring tools may not be used. One of the main concerns is to establish maximum security for the identity of the person doing the test. No tools using biometrics or proctoring may be used. These tools are not reliable and may easily be forged and their use is seen as excessive and disproportionate data processing under the GDPR (General Data Protection Regulation). It is preferable to find indirect methods of guaranteeing identity such as the submission of handwritten work, online meetings with a random sample of students under assessment once the test is finished, etc.
Authorship: how to avoid copying. Along the same lines, the exams or tests cannot be invigilated as they would be in a classroom situation. The entire session cannot be recorded, only a few seconds at the beginning and the end to ensure identification (see Instruction 10/2020 on data protection). Any intrusion on student privacy must be avoided, such as the use of mobile phones strategically placed to obtain a 360º view, or "electronic invigilation" using webcams or Pespondus tools. In these cases indirect means should be used:

Design of non-memory based testing. Designing tests which allow the consultation of resources and materials is a good option since it is better adapted to the current situation of information searches and can also allow a more accurate evaluation of the level of competence attained by each student.
Adaptation of exam paper formats. There are a number of options for making different exam paper formats for each student. The Moodle questionnaires tool offer the possibility of making different formats based on a question bank. You can also opt to parameterise the papers: the Computing Service of the UAB has created a code-generation tool and exam parameters using Microsoft Forms which is available at this link: https://apps.uab.cat/generador_tokens (blog with user manual: http://blogs.uab.cat/suportcampus/ca/generacio-codis-examens/servei-de-generacio-de-codis-i-parametres-per-a-examens/).
Oral exams. Another good option which will guarantee the identity of the person being tested and that they are not copying is the oral exam. This is the only case where you can record the whole test, although it is not strictly necessary. You must do what you would do in the case of an attended test. If you decide to record the test you must strictly follow the protocol set out in Instruction 10/2020 on data protection.

Technological issues to take into account. In the case of live online assessment activities, and especially in the case of exams, technological limitations are very important and should be taken into account.

System limitations due to overload. The current capacity of the Campus Virtual–Moodle gets overloaded in two situations in particular: simultaneous connection of a large number of students (e.g. all taking a test at the same time) and complicated activities (e.g. questionnaires with automatic selection of questions from the question bank, randomness, a large number of questions and long student connection times, or a large number or large size of attachments, images, etc.). Overload does not necessarily occur for a single test but the accumulation of a number of tests at the same time. All tests and exams should therefore be programmed centrally to take account of these limitations. We are working to increase the capacity of the system.
How to avoid system overload. Given that the online classrooms have limited space, just like the physical classrooms, as far as possible we recommend that you:
Avoid students connecting at the same time to access material or information which could be sent by email (if you need them access the material immediately use the Moodle Quickmail or the student emails). If you do not think everyone is checking their mail you can post a link on the Campus Virtual, but send a mail anyway letting them know that they do have to connect. Most students probably will not have to enter the Moodle. This is especially useful if you have planned to do the test using an external tool (Microsoft Forms or similar).

Use the questionnaire tool with a longer reply time (a few days) for continual assessments.

Use the Task tool (submission) as an alternative to the questionnaire and set a reasonable deadline. We suggest that you give extra time for downloading the necessary information beforehand and making the final submission.

Allow enough time to enable staggered entry to the system especially for large groups. This will avoid the system slowing down at the beginning of the exam along with the stress this causes students.

Assessment of final degree projects (Bachelor's degree final project – TFG, and Master's degree final project - TFM). All the considerations outlined in the section on oral exams affect the TFGs and TFMs, where an oral defence is required (obligatory for TFM). There are three basic options: 1) submission and defence of TFG/TFM at different sessions; 2) submission and defence of TFG/TFM at the same session; 3) submission at different and defences at the same session. Details of these three options can be found in the document on online assessment of the CPOA-CAAE working group referred to below. None of these options need to be programmed in the centralised exam reservation system, since they are done using MS Teams and do not place a load on the system. They can therefore take place at any time.

Deferred online submission and defence of TFG/TFM. This option is especially recommended for the TFG because it allows a large volume of projects to be managed and involved relatively low technological requirements. Students create a PowerPoint (or similar) and record themselves on a separate video explaining the PPT. Member of the examination panel have access to the student's TFG/TFM dissertation, the presentation video and the PPT. The defence does not have to be open-door and a question and answer period is established for the panel and the student.
Live online submission and defence of TFG/TFM. We recommend this for degrees, either Bachelor's or Master's, that do not involve a large volume of projects. It is particularly appropriate for the defence of Master's degree dissertations. In these cases on the assigned the date and time the examination panel coincides with the student to present and defend the TFM. The defence is open-door and the days and times of the TFG/TFM defences are published on the website. Any member of the community can see the projects to be defended, the author, the date and time of the defence and the members of the examination panel, and can request to attend.
Deferred online presentation and live online defence of the TFG/TFM. This option is recommended for managing large volumes of submission, but it does have the drawback that it requires high level technological input. In this case, the student produces a PPT (or similar), record themselves on video explaining the PPT separately, and sends both files to the examination panel using the LMS platform of each university. The examination panel meets online with the student, asks their questions in real time and the student responds in real time.
To complement these recommendations and with a view to helping you to adapt your assessment to online assessment, we recommend the following documents and resources:
Instruction on data protection:

Instruction 10/2020, on data protection in the ambits of online teaching and online assessment

sent to all PDI on 5/5/2020. Here you can find information about data protection involved in online teaching and assessment.
Document on online assessment produced by the CPOA-CAAE working group:

Assessment of Learning at University, in the context of the emergency online teaching as a result of the Covid-19 Pandemic

. The annex contains a series of different online assessment formats and guidance and recommendations according to the subject type.
Webinar on online assessment: https://web.microsoftstream.com/video/4a4b947f-bad7-4088-83e0-11486f9cf4d9 This is a recording of the webinar which took place on 14 May from the UAB and gives a general introduction to online assessment and general assessment criteria, as series of examples of assessment activities, key instruments and advice by lecturers from the UAB with experience of online assessment, and a presentation of the most usual ICT resources available from the UAB.
More information: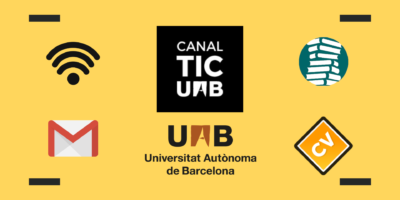 If you are teaching staff, we would recommend:
We advise you to follow our Security advise and recommendations. And don't forget that there is a specific help sectioni n the Virtual Campus environment.
If you are student, we would recommend :
As in the previous case, we would recommend following Security tips and recommendations. Don't forget that there is a specific help section in the Virtual Campus
_____
First of all, remember you can check Campus Virtual homepage.
If you are teacher, we suggest having a look at the following documentation:
Don't forget that you also have a specific link to online help and support .
For students, there is also documentation suited for you. In particular, tools to work remotely.
In the CanalTIC blog,you'll find also a compilation fo tools to work remotely, designed to fit staff (in Catalan or Spanish) and lecturers and researchers needs. There is also a News section, where you can check periodic updates.In particular, you'll find:
Here are some recommendations to make your work, safety, and accessibility to data you may need for work easier:
Whenever possible, please contact support services (Centre d'Assistència i Suport) via e-mail at cas@uab.cat. This will help avoid too many phone calls and optimise available resources.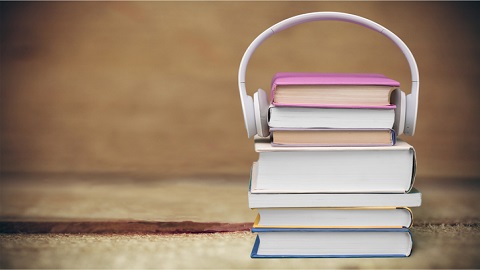 From 20 July, following the new security and prevention measures decreed by the UAB Governing Council, we will open the following UAB Libraries:
Hours: 9 am to 2 pm: loan, previous request in the search engine and bibliographic consult by appointment
Humanities Library

Social Sciences Library
Hours: 9 am to 6 pm:loan, previous request in the search engine and bibliographic consult by appointment, and study room (keeping safe distances)
Communication Library and General Newspaper Archives
Return of books you have on loan
The mailboxes you have at your disposal are:
Social Sciences Library

Humanities Library

Communication Library

Sabadell University Library

School of Engineering

A container in the offices of the Vila Universitària
To access the facilities you must wear a face mask, keep a safe distance and follow the instructions you will find in the libraries.
Remember that the online library is always open!
Libraries from home
The #UAB libraries continue to offer you the following online services.
As a novelty, the Online Video Conferencing Advice Service has been incorporated. This service allows you to offer personalized advice on finding information on a specific topic, as well as on the services, tools and resources of UAB libraries. It can be requested through the form.
In addition, they provide you with a collection of resources on Covid-19, e-books and other digital resources on free access.
If you have books on loan, don't worry, the deadline has been extended to September 15!
Annual course loans have been extended until June 2021.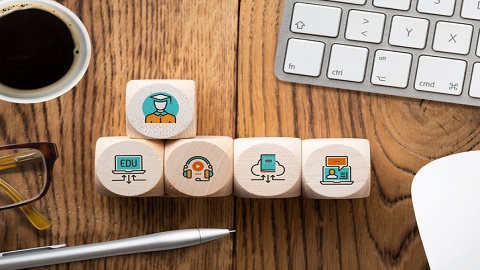 We offer you a range of self-learning resources to help you work remotely during this lockdown. You will find them classified by themes and location.

First of all, we have created a section in the UAB Campus Virtual where you will find materials grouped together:
Communication and connectivity.
Data protection.
Prevention of risks in a teleworking environment.
Working by objectives (for teleworkers).
Management by objectives (for supervisors).
Introduction to MS Office 365. This includes One Drive, Outlook, Office, One Note and Teams.
Upon entering the virtual classroom for the first time, you will need to register at the following link.
After that, you will be able to access the platform here.
MORE MS OFFICE 365 RESOURCES
ONE NOTE

TEAMS:
Good practices applied to the management of work groups using Teams:
Guide on how to apply Teams to teaching.
Guide on how to apply Teams to the PAS sector.

SHARE POINT:
ONE DRIVE
Teaching and Training Resources for Staff: List of MOOCs on Coursera.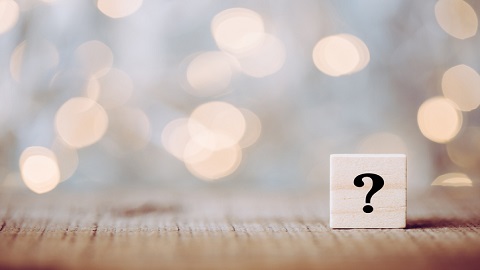 Remember that we all share responsibility in controlling and mitigating the current health crisis caused by COVID-19.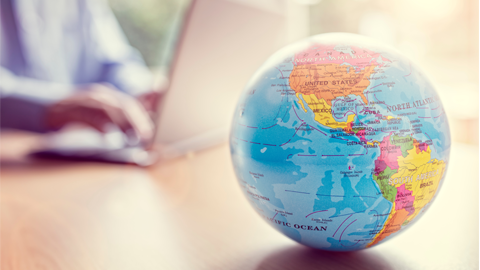 Mobility

Mobility information is constantly updated in accordance with the guidelines of public authorities. The UAB's International Relations Area manages all international mobility projects and administrative procedures related to mobility.
All updated information is available on the web.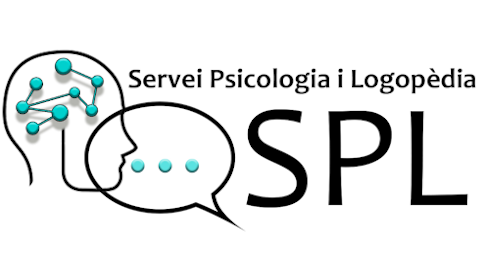 In the current context of a health crisis caused by the coronavirus (COVID-19), the Psychology and Speech Therapy Service (SPL) of the UAB offers the university community (students, faculty and administration and services staff) a toll-free psychological care number (900 10 15 80), coordinated by the Trauma, Crisis and Conflict Unit of Barcelona.
The aim is to provide psychological support telematically to people who have difficulty in adapting to the new health situation, or who feel an emotional imbalance with or without a previous psychological diagnosis.
They have also compiled a series of decalogues with recommendations, which you can find on their website.
We also provide you with a guide published by the COPC with recommendations for psychological management during quarantine for infectious diseases. [+]
For more detailed information please visit these websites:
1. Channels:
2. Statements and reports from university and government institutions:
- CRUE
- CIC
3. Guides:
4. Frequently asked questions:
5. Others: