Department or Institution involved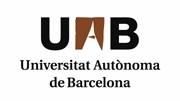 Autonomy and Accountability Policies in Education
Topic description
Reforming Schools Globally: A Multi-Scalar Analysis of Autonomy and Accountability Policies in Education REFORMED (ERC StG-2015_680172) analyzes the global dissemination and enactment of school autonomy with accountability (SAWA) policies. The main objectives of the project are, first, to analyse why and how are SAWA policies disseminating globally, and to what extent does this reform model generate international policy convergence in education. Secondly, to explain how and under what particular contextual and institutional circumstances do SAWA policies generate the expected results (in terms of innovation, learning, equity, teachers' satisfaction, etc.).

To address these questions, the REFORMED project will develop a comprehensive research approach to scrutinize the different, but mutually constitutive stages of global education policy, from the inception in global agendas stage to their operationalization and effects in multiple contexts and country settings. Specifically, REFORMED will analyze how and why SAWA policies are being adopted and re-formulated by policy actors operating at different scales, and will inquire into the institutional frameworks and policy enactment processes that explain the different effects of SAWA at the school level. A robust and multi-scalar methodological strategy that combines quantitative and qualitative methods will contribute to advancing such an innovative approach.

In the context of the REFORMED project, the postdoctoral fellow will develop tasks of research design, data collection and analysis in a Southern country (to be specified), and scientific training of/support to the PhD candidates.

Project supervisor & hosting group
Dr. Antoni Verger, the IP of the REFORMED project, is a senior researcher at the Department of Sociology of the Universitat Autònoma de Barcelona, funding member of the Globalisation, Education and Social Policies (GEPS-UAB) research center, and deputy director of the Erasmus+ master Education Policies for Global Development (GLOBED). A former post-doctoral fellow at the Amsterdam Institute for Social Science Research (University of Amsterdam), Dr. Verger research has specialized in the study of the relationship between global governance institutions and education policy. He has coordinated several competitive projects and published extensively on these themes in academic books and journals. In addition, Dr. Verger is a member of the EU Network of Experts on the Social Dimension of Education and Training (NESET II), and of the international advisory board of the Right To Education Project, the Robert Owen Centre for Educational Change, the Observatorio de la Educación en Chile and the Catalan Aid Agency.

The hosting group, GEPS-UAB, is widely recognized for its activities in the area of education policy, comparative education and sociology of education. This interdisciplinary research center offers a vibrant environment for research and intellectual exchange. The center hosts the Erasmus Plus European Master "Education Policies for Global Development", a programme that is visited by prestigious international lecturers in the comparative and international education field regularly. GEPS is part of the UAB Department of Sociology, a research intensive department offering high quality teaching in sociology at different levels, from undergraduate degrees to the PhD level.

GEPS-UAB is currently involved in several EU Horizon 2020 research projects. Apart of REFORMED, these projects are: YOUNG_ADULLLT (Policies Supporting Young People in their Life Course. A Comparative Perspective of Lifelong Learning and Inclusion in Education and Work in Europe); EDUPARTNER (Public-Private Partnerships in Educational Governance: An analysis of its dissemination, implementation and impact in a globalizing world) and HONEST (History of Nuclear Energy and Society)

Planned secondments
The fellow will develop tasks of data collection abroad for a period of 4-6 months. During this period, the researcher will take part in secondments in an academic institution of the country in question. The fellow will have a tutor for all the duration of the secondment. The tutor will support the fellow in the practicalities of access to field for data collection purposes, and also guarantee that the fellow has a work space and training opportunities in the local institution. GEPS-UAB has multiple solid academic partners in Latin America and in the South-East Asia region that will contribute to facilitate this initiative.

Candidate's profile
Applicants must be in possession of a PhD in Social Sciences (Sociology, Political Sciences, Education Sciences, Anthropology or Economics). He/she should 1) write and speak fluently in English; 2) be an expert in quantitative analysis; and 3) credit ability of independent thinking and writing.


If you are an eligible candidate interested in applying, please do contact pr.sphere@uab.cat to get you in contact with the Hosting Group.