2020. Research seminar on dual career of athletes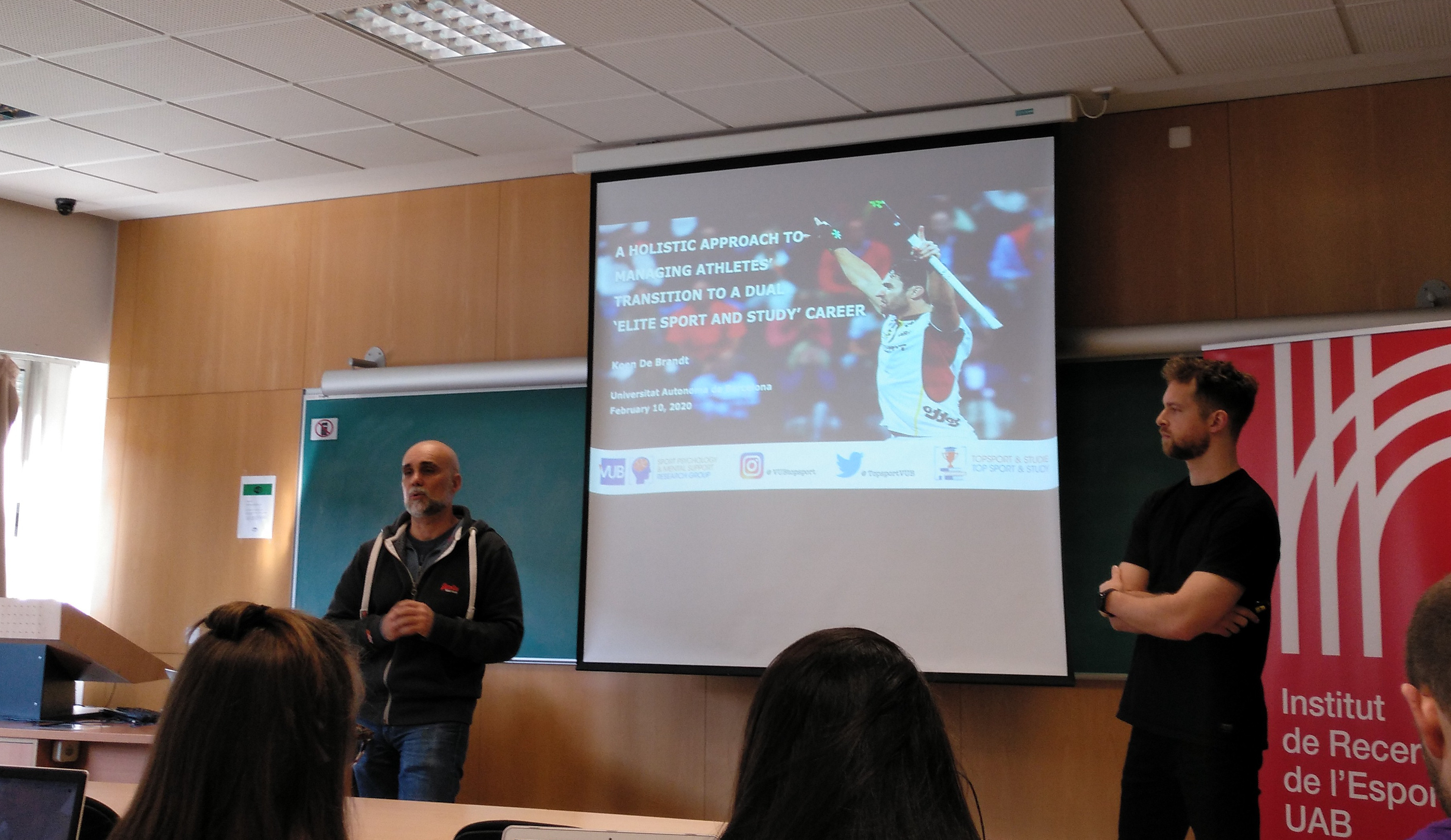 The UAB Research Group in Sport and Exercise Psychology (GEPE) organized the research seminar "A holistic approach to managing athletes' transition to a dual elite sport and study". The seminar took place on February 10, 2020 and was aimed at doctoral and postgraduate students.
The seminar was given by Dr. Koen de Brant, postdoctoral researcher and professor at the Vrije Universiteit Brussel (VUB), and coordinator of the Topsport & Studie "(Elite Sport & Study) department, providing academic, logistical, performance and lifestyle support to student-athletes to help them optimize their chances of having a successful dual career.
For more information: