Patents and Licenses
Patents and Licenses

How to search for patents?
In order to have an invention which could be patented, this invention must be new (not disseminated previously) and inventive (it doesn't have to be obvious from what it has already been disseminated). This is why it is necessary to analize the previous publications and compare them with the new invention.
Esp@cenet is a free database which enables search for patents easily and find the most rellevant and nearest documents to the invention you want to protect. Here you will find an explanatory video about how to use this database to search for patents.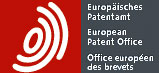 Why researchers should care about patents?
Here you can consult this informative document published by the European European Patent Office (EPO).