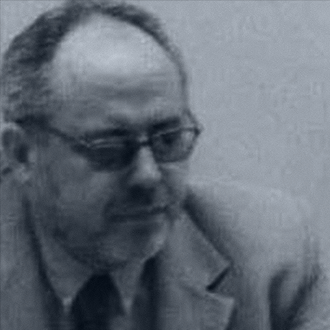 Daniel Jones collection
Col·leccions Especials
Communication Library and General Newspaper Archives (UAB Study Room)
Collection of books, journals and thematic dossiers on communication gathered by Dr Daniel Jones.

Doctor Daniel Esteban Jones (1951-2007) was a recognised researcher in the field of communication, especially with studies on the state of research in Catalonia, Spain and Latin America. He was professor of the Department of Journalism of the Faculty of Communication Studies of the UAB until 2002 and then of the School of Communication Blanquerna. He was also a contributor to the journals Análisis and Trípodos.
Throughout his professional life he created a relevant specialized collection in communication, which in 2014 was donated to the UAB Communication Library. Dr. Isabel Fernández Alonso, professor of the
Department of Media, Communication and Culture
, and friend of Daniel, was the representative of the family in charge of carrying out the donation.
Collection description: The document collection consists of 5,400 books and 358 magazine series as well as a large number of thematic dossiers. It brings together a large number of studies on the history and economics of communication in Catalonia, Spain and Latin America: book and printing history, church and media, media history in Latin America, biographies of outstanding personalities in communication, communication groups, congresses, books of theory and criticism, cultural industry, communication structure and policy, etc.
The collection includes a large number of old documents, of the late nineteenth century and early twentieth century, fruit of the bibliophile facet of professor Jones.
Collection deadlines
: 1875-2006
Incorporation date of the Collection
: 2014
Depositary library
: Communication Library and General Newspaper Archives
Where to find the documentation
:
Communication Library and General Newspaper Archives
.
Rights: The user agrees to use this documentation only for research purposes, to cite the source, and to deliver to the Library any work resulting from the research. The access or the reproduction of the documents does not presuppose any right regarding the intellectual property of the content of the documents. Any use contrary to the legislation that regulates it and the rights it generates will be responsibility of the user.