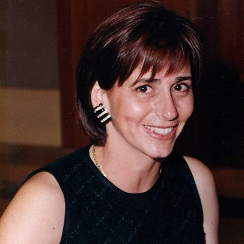 María Dolores Baucells Sánchez collection
Fons Personal
Veterinary Library
María Dolores Baucells Sánchez (1960-2012) Graduated in Veterinary Medicine, Animal Production specialty, in the Faculty of Veterinary Medicine of the University of Zaragoza, obtaining the qualification of Excellent, with the theses Estimación de la composición corporal en ganado ovino a partir del espacio de difusión del òxido de deuterio: efecto de la fase fisiológica y del plano de alimentación.
His teaching and research activity in the field of Animal Nutrition, and she joined the Animal Nutrition group of the Department of Pathology and Animal Production of the Universitat Autònoma de Barcelona, as Professor of the University School, obtaining in July 1991 the position of Professor University. His teaching activity for more than 25 years was centered in the field of Animal Production and especially in Animal Nutrition.
She was also a graduate in Comparative Nutrition from the
European College of Veterinary and Comparative Nutrition
(ECVCN) and member of the
Animal Nutrition and Welfare Service
(SniBA) assigned to the RedIT (
Network of Support Centers for Technological Innovation).
Documentary type and number of documents
: Collection
consisting of personal documentation and documentation derived from their teaching and research activities (contributions to congresses, journal articles, doctoral theses, work documents ...).
A part of the fund has been digitized and gathers about 121 digitized documents.
Date of incorporation
: 2016
Depository library
: Veterinary Library
Where to consult the documentation
:
gent.uab.cat/mariolabaucells
Derechos
:
The user undertakes to use this documentation only for research purposes, to cite the source, if it makes disclosure, and to deliver to the Library any work that results from your inquiry.
The consultation or reproduction of the documents does not presuppose the obtaining of any right regarding the intellectual property of the content of the documents.
Any use contrary to the legislation that regulates it and the rights it generates will be the responsibility of the user.
Contact
:
Bib.Veterinaria@uab.cat