Presentation of the results of the reWINE project, commited to reuse of wine bottles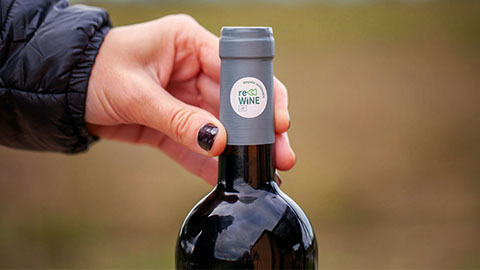 On Wednesday 21 October, the European project reWINE, coordinated by the UAB Research Park, organizes the conference "Let us commit to reusing wine bottles", in which it will present the main results of the pilot test of a sustainable system for the collection, cleaning, and reuse of glass bottles in the Catalan wine industry.
06/10/2020
reWINE is a project promoted by the UAB Research Park, the Waste Agency of Catalonia, Rezero - Catalan Foundation for Waste Prevention and Responsible Consumption, inèdit, the Falset Marçà Cooperative, BodegasTorres and the washing plant Infinity, and is supported by the EU through the LIFE program.
Within the framework of the project, 7 Catalan wineries, more than 30 shops, 50 restaurants and 3 collection centers have participated for 18 months in a pilot test to demonstrate the technical, environmental, social and economic viability of a system for reusing bottles of wine. During this time, we recovered 80.829 bottles.
On 21 October 2020, the results of the environmental and economic study of the pilot test will be presented, showing how reuse can significantly reduce the carbon footprint of wine bottles and reduce costs for wineries. In addition, it will be shown which washing and logistics systems are most favorable to achieve this objective.
Due to the COVID-19, the event will be hosted as a virtual online. It is aimed at all entities related to the production, sale and consumption of wine bottles. In addition to showing the results of the pilot test, the event will also feature a round table on different initiatives that promote the reuse of bottles and a debate on how to implement reuse in Catalonia.
The workshop will be enlivened with the interpretation of different piano pieces from the album ÈTIM (2020) by Lluís Capdevila, from the modernist cooperative winery in Falset.