Fares - validate your ticket
Fares - Validate your ticket
The UAB bus service is free even though it forms part of the Integrated Fare System so you still have to validate your ticket.

Fare integration allows you to use a combination of means of transport as long as they form part of the same journey. So you can take the city bus, metro and train for a single journey spent on your ticket.

Since January 2017 the UAB bus service has formed part of this integrated system.

Transport tickets are sold by the Metropolitan Transport Authority (ATM) at ticket machines in the railway and metro stations, some bus stops and some associated organisations such as tobacconists and lottery vendors. The post-tax takings are distributed between the different transport companies according to the validations.

The UAB bus service was not previously part of the system and did not receive the takings corresponding to it. Validating your ticket on the bus after you leave or before you board the train means that the UAB receives this money which it can invest directly in the improvement of the bus service and other aspects of sustainable mobility on the campus.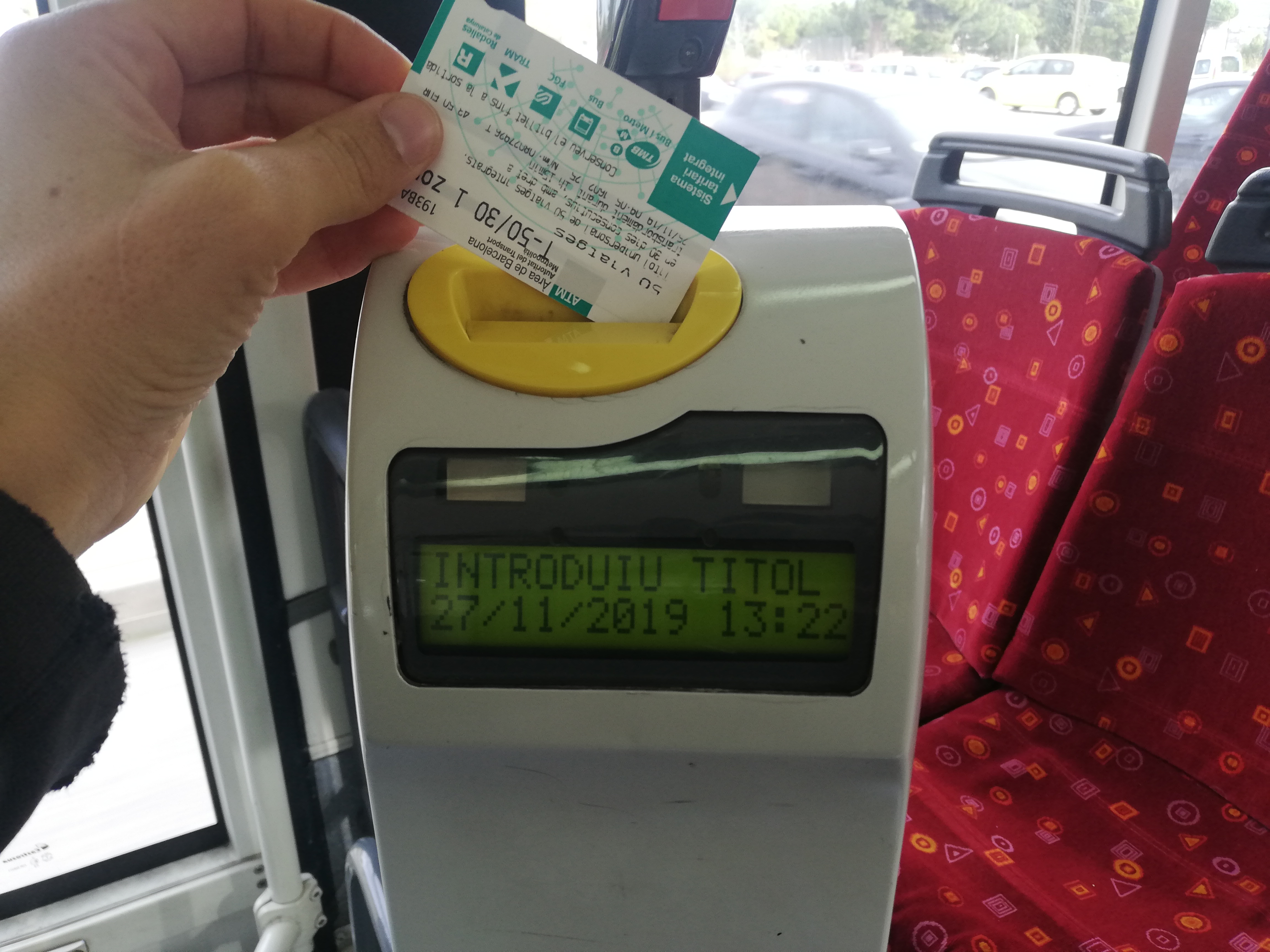 There is no cost for validating your ticket on the UAB bus. So the service continues to be free of charge.

This means that only the people who use the UAB bus service as part of an integrated journey can take part in the prize draw (mainly people who have just got on or off one of the train services that serve the campus (FGC or Renfe).

Those people who take the UAB bus for journeys within the campus, with no change of transport, do not have to validate their ticket. People using non-integrated tickets such as the Renfe tickets are not entered in the prize draw.

To thank people for using the service and to provide an incentive for validating tickets every month there is a prize draw for an Amazon voucher worth €200 for everyone who validates their ticket on the bus.

This promotion is only offered to people who use a combined transport service for their journey.

The prize in the draw is a voucher for €200 to spend at the Amazon shopping centre.

The prize is paid for from the income received from ATM for validations made. Therefore there is only a prize draw if there are 1,800 or more validation per month, which amounts to approximately 90 per day.
The number of the winning ticket for the previous month is published in four different channels: posters on the UAB buses, institutional email addresses, on the website and in social media.

The email and posters give information about how to claim your prize if you have won.