La Salut Mental i les sŔries de TV: tractament i estigma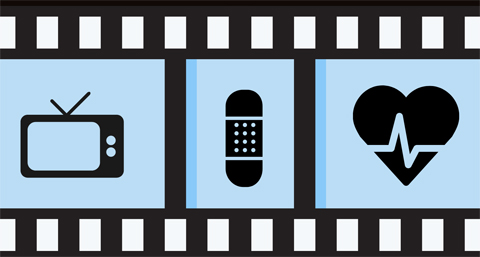 The activity Mental Health and TV series: treatment and stigma aims to raise the awareness in the university community about the stigmas of mental health through the analysis of cultural products.
By watching TV series and/or films, the activity aims to give students tools to identify stigmatizing behaviors towards mental health problems.

Dates and schedule
2nd, 3rd, 4th, 9th, 10th and 11th July
From 10.00 am to 2.00 pm
Place
Aula 1. Facultat de Ciències Polítiques i Sociologia
planta -1, B1/-119
Campus UAB
ECTS
With this activity, 2 ECTS credits can be recognized. To recognize the credits, it is necessary attendance and active participation in 80% of the sessions.

Here you'll find the programme of the activity.
Registrations will be opened until 25th June, 2019. Register here. *


* Els membres del col·lectiu PAS que participin al taller podran compensar les hores si compleixen els següents requisits:

• El participant haurà de signar la llista d'assistència que li facilitaran els organitzadors de l'activitat.
• El participant haurà de sol·licitar la compensació a alguna de les convocatòries de compensació d'hores per formació integral i d'idiomes. Per fer-ho haurà de seguir el procediment específic indicat a les bases de les convocatòries.
• La formació s'ha de fer fora de jornada laboral. En aquells casos en que les sessions coincideixin total o parcialment amb l'horari de presencia obligada, caldrà comptar amb l'autorització dels comandaments i justificar el temps d'absència introduint a l'eina de Gestió Horària alguna de les següents incidències:
o IP Gaudi d'hores acordades (part del dia);
o IP Hores assumptes particulars (part del dia);

Per a qualsevol dubte podeu posar-vos en contacte directament amb la Unitat de Formació a formació.pas@uab.cat