Support to difussion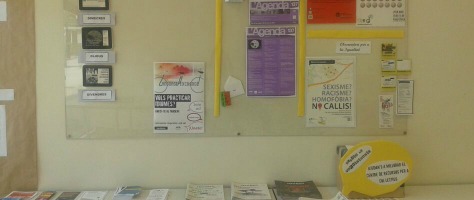 Student societies registered in elDirectori can benefit from direct aid for the dissemination and promotion of their activities.


Posters: Posters A4 (maximum 30), A3 (maximum 30) or folded sheets/flyers (maximum 250 per activity, or maximum 500 if they are for general dissemination of the student society). The logo of Dinamització Comunitària that you can find at the end of this page must always be included.
·
To benefit from these aids, you have to fill out the form below and send it in pdf format to
suport.participacio@uab.cat
.
Publication in the media of Community Involvement:
To make dissemination of your activities, you have to send an image of what you want to make dissemination of and a summary to
suport.participacio@uab.cat
:
Aids for the dissemination of activities
Community Involvement Logo