Refugee Escape Room
Refugee Escape Room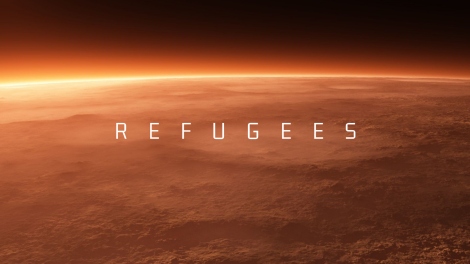 Refuge Escape Room is an activity that aims to explore the barriers and realities that immigrants, asylum-seekers and refugees live during their migratory process.

For this reason, a fictional scenario has been created. In this fictional reality we find ourselves in 2084 and the Earth has become an uninhabitable place because of climate change, extreme temperatures, desertification and lack of water.

Several families (organised in groups of 6 participants) will have to request asylum to planet Mars but unfortunately spots are limited and only half of the affected people will get to access. During the game, your family will have to solve a series of situations and challenges. Only those who do it more efficiently will be have privileged to enter Mars.

This game pretends to emulate, to the extent possible, the stress, confusion and tension that many people face day by day during their migratory process. We tried our best at respecting the pain that refugees go through, but we would appreciate if you let us know if you feel something is inappropriate during any part of the game.

The activity will take place on November 8, day of the Festa Major, at 1.30 pm in the Facultat de Traducció i Interpretació.

Those who are interested in taking part will have to fill in this form. Deadline to sign up ends on November 6th 2018 and the organisation will contact registered people with necessary instructions to participate.