Exhibition "MÓN-Tanca"
MÓN-Tanca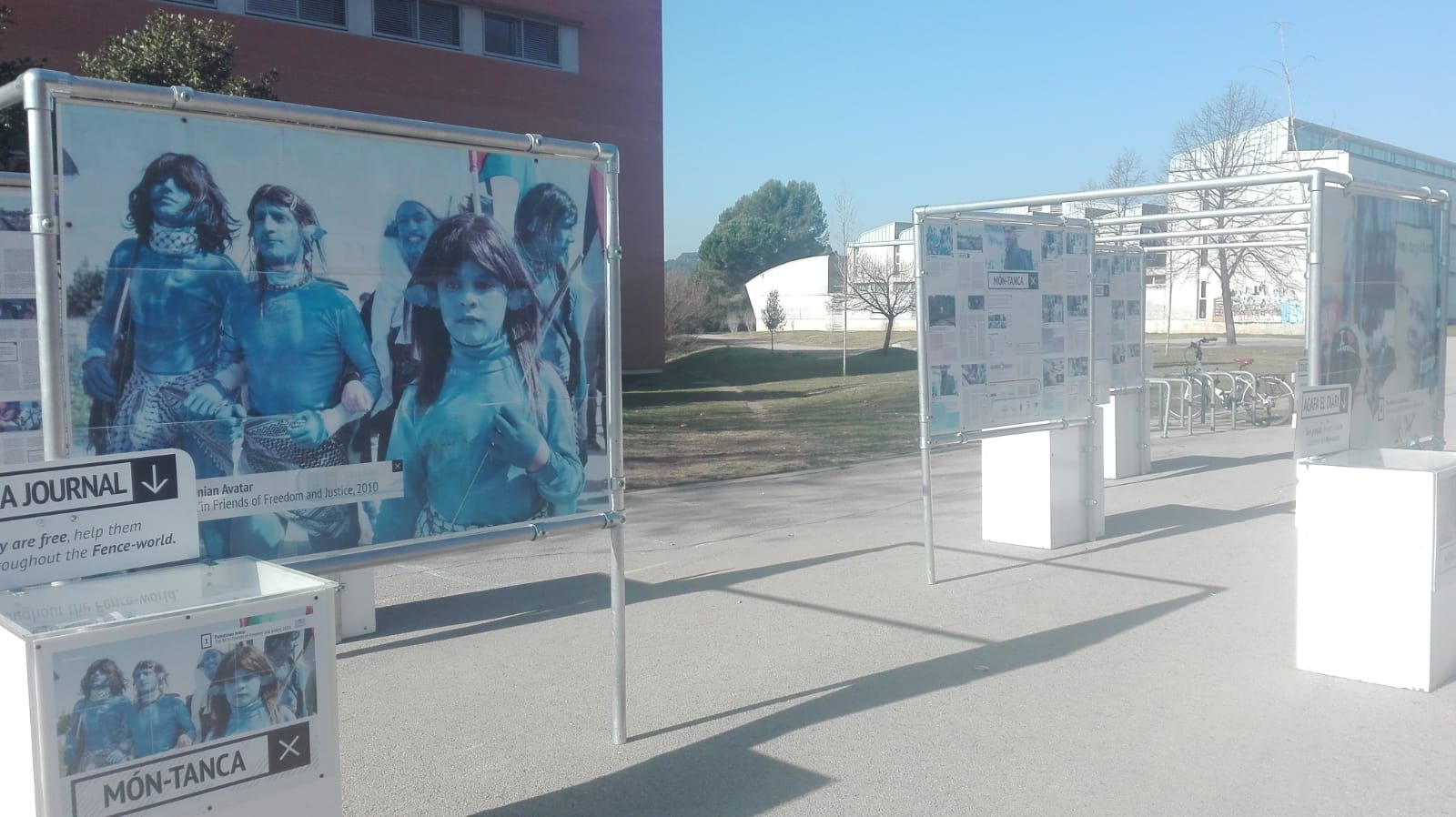 From 22 February to 8 March, in Eix Nord

Món-tanca explores ways to subvert the logic of separation and stigmatization with examples of creative protest actions that are being carried out in several countries.

The project consists of the edition of six newspapers that are combined together to compose a photo exhibit on walls and borders. There are two types of publications: a combination of six photographs that are printed in big sizes and a poster with best practices of actions carried out by the art and activist societies No Mad Makers, Peng!, The Electronic Disturbance Theatre, Center for Political Beauty, The Bil'in Friends of Freedom and Justice and the Photograpic Action workshop by Enmedio.

The newspapers suggest two ways of reading: a linear reading that any tabloid offers and a mural reading which puts together various aspects of Món-tanca with the actions that question them, as well as an essay written by Enmedio.

Society Enmedio is a group of image professionals who, unsatisfied for lack of connections between art and political action, decided to abandon their usual work area and place themselves Enmedio ('In the middle'), nowhere in particular and everywhere at once. They explore, from this, the transformative power of images and stories.