Presentation at Espai BCT: The history of Lynx Edicions. The incorporation of #FonsLynx to the BCT.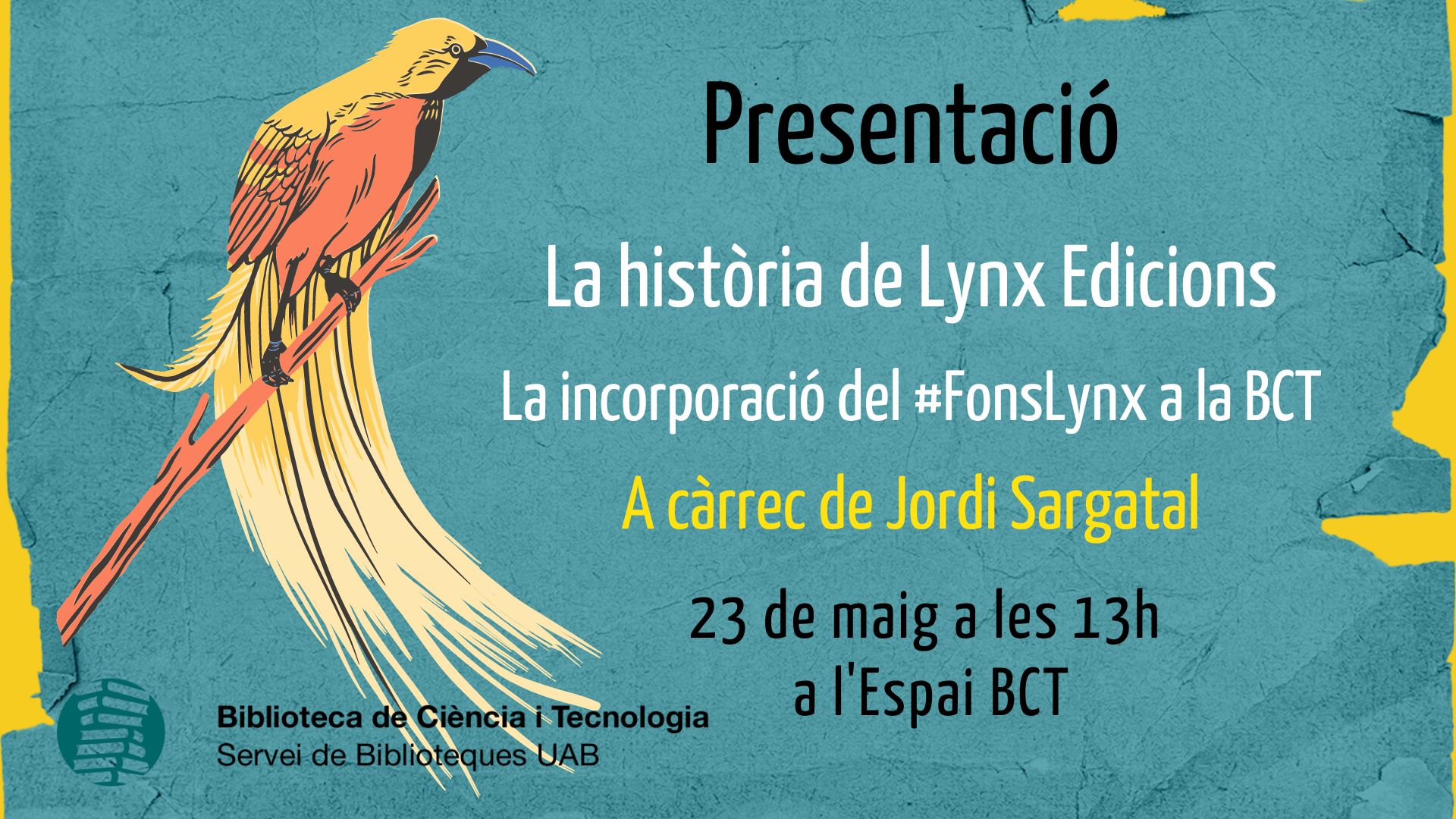 Lynx Edicions assembled an important documentary collection, throughout the decades in which they have published works on birds, mammals, and natural history. This library has arrived as a donation to the Science and Technology Library. The history of the publisher and its projects will be shown, and we will visit the collection already available in the library, approximately half of the books received.
18/05/2023
On Tuesday, May 23, at 1:00 p.m., there will be a presentation at the Espai BCT by Jordi Sargatal, one of the founders of Lynx Edicions, and José Luis Copete, who worked as an editor on those projects. The history of the editorial projects will be briefly shown, especially the most relevant ones, such as the Handbook of the Birds of the World.

To edit these ambitious projects, the team of editors needed to consult a lot of bibliography, which led to the formation of a library specialized in birds, but also in mammals, reptiles, and other animals, as well as plants and natural spaces of the world. This collection reached more than 4,000 volumes, in addition to a collection of specialized journals. It is one of the most important ornithological libraries in Spain.

In 2022 an agreement was reached whereby the collection would be incorporated as a donation to the Library of Science and Technology. Once the collection was transferred to the UAB, nearly half of the books have been processed, and can now be consulted in the Sala de Silenci of the BCT. Attendees will be shown where this collection is located right after the presentation.

This information is related to the following SDG
Quality education