Photographic exhibition "Unsafe" by Núria Bayo, at the Veterinary Library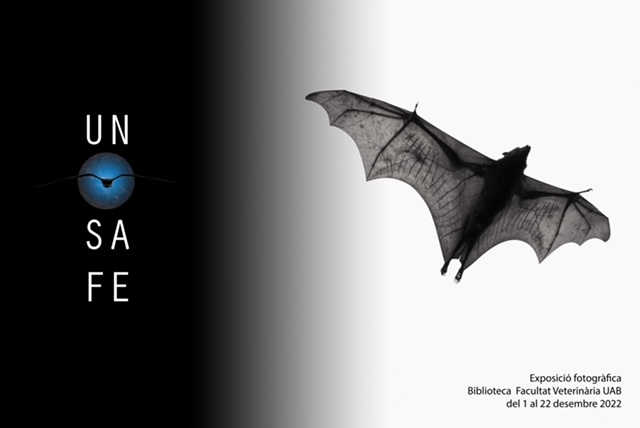 This December the Veterinary Library hosts the photographic exhibition Unsafe, by Núria Bayó, a cry of defending ecosystems in order to preserve the harmony of nature and respect all living beings, especially the most defenseless.
01/12/2022
We live in a world that is constantly changing, the future is uncertain, natural resources are limited, everything around us seems to collapse. The survival humanity depends on our ability to adapt. And animals are even more vulnerable than humans.
This exhibition will let you admire the beauty of different animal species, which are only a sample of the many endangered animal species.
Surely you will not be indifferent after seeing these images captured by Núria Bayó in Venezuela, Vietnam, Cambodia, Indonesia, Nepal, Madagascar and Ecuador with the aim of contributing to raise awareness that we have to respect the animal kingdom to maintain the balance of ecosystems.
The exhibition will be displayed at the entrance hall of the UAB Veterinary Library until December 22nd.
This information is related to the following SDG
Quality education