Photographic exhibition "Amic Amat" at the Social Sciences Library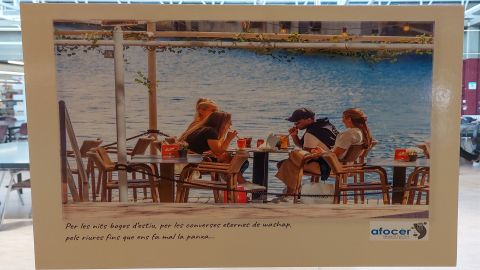 Collective exhibition in tribute to friendships of all kinds
03/06/2022
The Social Sciences Library hosts the collective photographic exhibition "Amic Amat", lent by AFOCER, Agrupació Foto-Cine Cerdanyola-Ripollet.
From the presentation text:
From here we want to make a Tribute to Friendship.

So this exhibition is for you: with whom we have laughed, with whom we have cried, with whom I have been able to show myself vulnerable.

Because you love me and you accept me and I love you and I accept you as we are.

It's for you, Beloved Friend.
Visit the exhibition on the floor 0 of the Library until July 29th!
This information is related to the following SDG
Good health and well-being