New contact telephone number at the University Library of Sabadell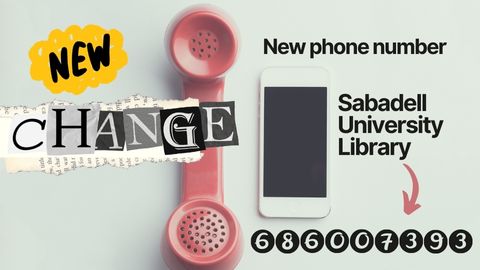 The University Library of Sabadell changes its contact telephone number from March 14th.
14/03/2023
The new phone number to contact the Library is 686007393 if you call from outside or 7401 if you make internal calls.
This change is the result of a process of updating the UAB's communication systems with the aim of modernising telephone infrastructures. Thus, the old IBERCOM plants of both Bellaterra Campus and Sabadell Campus will be withdrawn due to obsolescence. The UAB communication systems are based on current technology, having the Teams software as the main means of internal communication and mobile telephony for external communication.
Finally, you can find the new telephone numbers in the UAB Directory: https://directori.uab.cat/pcde/
This information is related to the following SDG
Responsible consumption and production

Sustainable cities and communities