Group study rooms and individual booths open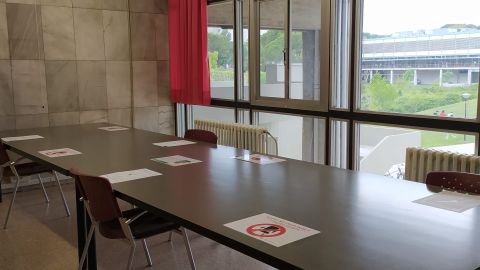 From Sunday 21 April you can use the group study rooms and the individual booths in the UAB Libraries.
16/04/2021
Check the available spaces and make the reservation at Find your study and work space and, once in the library, go to the loan desk to formalize the loan.
In order to contribute to the safe use of spaces from a health point of view, in accordance with the guidelines proposed by the UAB and the health authorities, the occupation of the rooms cannot exceed 50% of the usual capacity. Cleaning material will be made available to users for hand disinfection and also for disinfection of furniture in spaces.
Remember that to access all the facilities you must wear your mask at all times, maintain safety distances and follow the directions you will find in libraries. See the page The library, a safe space.