Funding to publish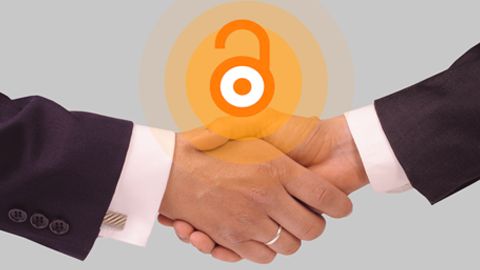 CRUE-CSIC transformative agreements with publishers Elsevier, Wiley, Springer-Nature and the American Chemical Society (ACS)
21/05/2021

We call a transformative agreement the contract that is established between a consortium or a university with a publisher of academic journals in which the subscription model that was in force until then is changed. Specifically, it goes from "paying to read" to "paying to read and to publish in open access."
During this 2021, CRUE-CSIC is signing transformative agreements with publishers Elsevier, Wiley, Springer-Nature and the American Chemical Society (ACS) at Spanish level for the period 2021-2024. For PDI and doctoral students who are authors of correspondence for journal articles included in the agreement with one of these publishers, they will be able to choose to have a free or discounted APC (Article Processing Charges). Once the peer review has been completed, the publisher will inform the author of the correspondence of the possibility of requesting the APC free of charge. If you wish to apply, the request will reach the UAB and the UAB will check whether the applicant meets the criteria for the assignment of the APCs approved by the University. On the basis of these criteria, the UAB will proceed to accept or reject the request. The researcher will be informed of the result.
You can stay informed about the funding to publish in open access at the UAB through the web pages Transformative agreements and Discounts to publish in open access. You can consult the titles of the Elsevier and Wiley journals included in the agreement on the CSUC website. The lists of other journal editors will also be available shortly.
This funding facilitates open access publication to university researchers. In addition, these agreements demonstrate the commitment acquired by CRUE in the Declaration of the document Commitments of Universities to Open Science (CRUE February 2019)
3. Incluir el acceso abierto inmediato en cualquier negociación con los editores de publicaciones científicas, promoviendo al mismo tiempo el pago de un precio equitativo que, en ningún caso, ha de implicar un gasto superior al actual, el cual permita hacer sostenible el sistema de comunicación científica.
Contacte: Pregunt@