Exhibition on Fausto Miguélez (1942-2022)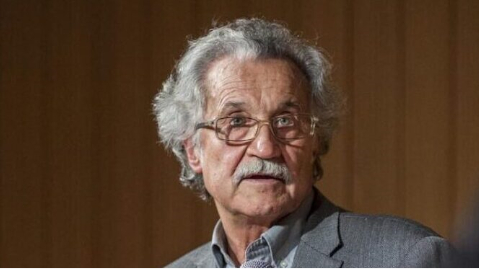 The Social Sciences Library collaborates with an exhibition at the tribute to the sociologist Fausto Miguélez
24/05/2023
The Social Sciences Library invites you to see an exhibition on Fausto Miguélez, one of the most prominent figures in sociology in Catalonia and Spain.
The exhibition consists of a virtual exhibition and a face-to-face exhibition in the showcases on floor 0 of the Social Sciences Library.
Fausto Miguélez was one of the founding members of the Department of Sociology at the UAB, professor of sociology and later honorary professor at the UAB. Fausto has been a point of reference in the Sociology of Work and has left an extensive legacy of books and articles in publications of national and international prestige, and he also stood out at the UAB, for promoting sociology research groups such as the QUIT (Centre d Sociological Studies on Daily Life and Work).
With this exhibition, the Social Sciences Library collaborates with the QUIT, which is organizing a tribute event to Fausto Miguélez, which will feature speeches from people who knew and collaborated with him, and which also invites you to attend there:
Day and time: May 26 at 11am
Place: Auditorium of the Faculty of Political Sciences and Sociology.
See the Program of the homage event.
See you there!
This information is related to the following SDG
Quality education