Fundación Wassu
The Wassu-UAB Foundation is an international scientific organisation working to prevent Female Genital Mutilation (FGM) through anthropological and medical research applied to the transfer of knowledge. On a national level the organisation takes an active part in the training and advice needed to continue improving processes to eradicate FGM in Spain, to involve governments and to give greater visibility to this problem in society.
Regional workshops and training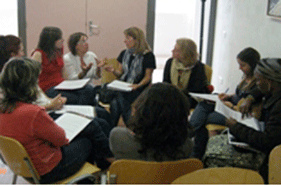 The foundation organises workshops and training sessions to raise awareness of the situation regarding FGM in the region and also on paths of action to take when dealing with groups at risk. Currently, in collaboration with the Ministry of Work and Social Security, a series of training activities are being offered in Catalonia, Andalusia and the Balearic Islands with primary health care, social services, education and public policy professionals in a FGM prevention project in Spain.

You can find more information about knowledge transfer at this link.

Production of guides and resources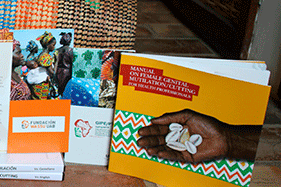 In addition to advocacy activities, the diffusion of scientific publications and participation in lectures and conferences, the foundation produces documentary videos, are and prevention manuals and graphic and educational materials for working with families. One example is its contribution to the Academic Multisector Training Guide (available in 6 languages) within the "European Academic Multisector Programme for the Prevention of and Fight against FGM" and the documentary "A Future without Mutilation" (2013) available in Spanish and English.

See other reports and publications.

Mapping of FGM in Spain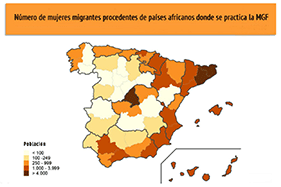 The Wassu-UAB Foundation began to create a map of the presence of FGM in Spain in 2001 as an important part of its applied research in the region, since the cultural baggage of those who have emigrated here have broadened its presence.


Today, the mapping continues following new editions in 2005 and 2009. It was last updated in 2013.