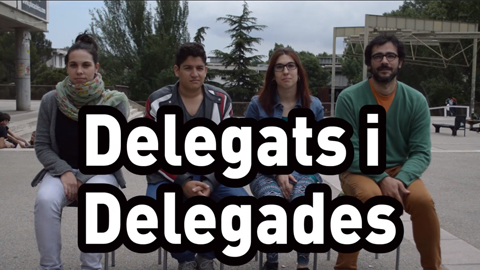 DELEGATES MEETING. DECEMBER 2015.
On
Wednesday 2 December at 3pm
delegates are going to the cinema.
This year's inaugural meeting of the academic year will offer a space for delegates to work ib a group, and to deal with specific issues related to their work. There will be a discussion about how to become a new delegate, the aspirations of new delegates that register in el Cens, and often in UAB, for the first time, and the expectations for students with disadvantaged backgrounds of going to university.