Healthy and Sustainable Week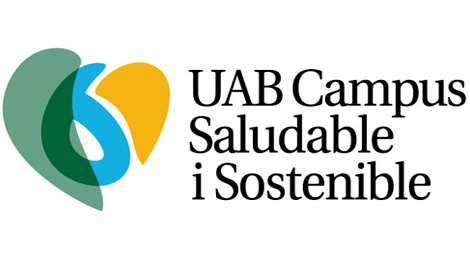 The UAB's 7th Healthy and Sustainable Week will take place from 4 to 8 April 2016 and aims to promote activities that encourage healthy and sustainable habits within the university community.

Within the framework of this week, students will propose activities with the objective of encouraging a healthy and sustainable lifestyle.


- Wednesday 6 April.

12h - The dynamic brain runs to change the brain, by David Costa.
Physical activity modifies cognitive abilities (memory, attention, etc) and executive functions.
Location: Sala d'Actes of l'Àgora (Building R). Plaça Cívica

13h – Anthropology and Health. Health, cultural diversity and social inequality, by Lucía Sanjuan
Health and illness are concepts that have, not only an individual and biological dimension, but also a social and cultural dimension. Each culture has its own conviction about what health and illness mean, how the body works and what is the origin and the best treatment for each disorder. Treatments and beliefs about these issues are part of culture and cannot be examined as an isolated case.
Location: B7/034 Aula 212

- Thursday 7 April (times are still pending)

Social workshops organized by student societies registered in elDirectori, the registry of UAB associations and organizations of the Community Involvement Unit.

· Castells workshop, by Ganàpies de la UAB.

· Swing workshop, by Swing UAB.

· Rugby techniques workshop, by Centaures de la UAB.

- Friday 8 April

12 pm - Allergens in food and its labelling, by Mª Manuela Hernández.
Have you ever wondered how many allergens does the food that you eat every day have? Do you think there are ingredients that are not specified in the labelling? If you are allergic or if you are interested in knowing exactly what we eat every day, come and answer your doubts.
Lugar: Room 4 – Faculty of Veterinary Medicine

For further information you can check the 7th Healthy and Sustainable Week's complete activities programme.